ASIC reveals 2018 insurance priorities | Insurance Business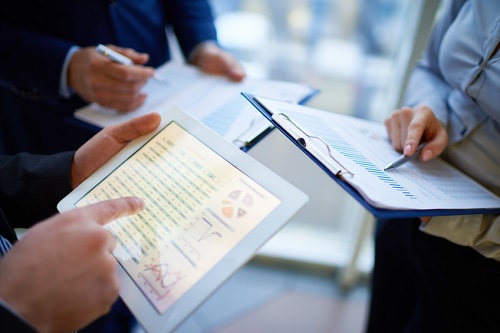 ASIC has revealed its key areas of focus for the general insurance industry in 2018.
Speaking at the ICA Annual Forum held in Sydney earlier this month, ASIC deputy chair Peter Kell said that the regulator will focus on two notable issues currently impacting consumers: add-on insurance and consumer credit insurance.
"The need for broad ASIC intervention and substantial refunds to consumers has demonstrated the risks for insurers in not placing consumers at the centre of product design and distribution," Kell told attendees.
On add-on insurance, Kell said that ASIC will continue its work to address "unsustainable and unfair business models" on the sale of cover through car yards. So far, ASIC has forced more than $120 million in customer refunds on the back of poor sales practices and unnecessary cover.
"We continue to work with individual insurers to agree on consumer remediation that responds to the consumer harm caused by past conduct," Kell said. "We expect that all insurers in this market will address the consequences of unfair practices, in relation to the design, sale and price of their products, through such programs."
The regulator received over 20 submissions from insurers, lenders, car dealers and consumer groups in response to its consultation paper last year, which demonstrates the "strong interest and engagement on the issue," Kell continued.
"ASIC is considering this issue carefully, particularly in relation to how a deferral period can improve consumer engagement and understanding of the products being sold to them," Kell said.
The focus on add-on products highlights ASIC's work on the design and distribution of insurance products as Kell called on the industry to learn lessons from past mistakes and apply them to all products and services.
"The lessons from our broader add-on insurance work provide a clear statement to insurers of ASIC's views on when products have been sold to consumers who do not need them," Kell stated.
"I suggest that insurers review the value offered by their CCI products and act to improve product value. And that CCI only be offered to a target market that will benefit from it.
"Further, insurers should move to implement similar changes to those being introduced for add-on insurance sold through car yards. Not doing so could be interpreted as a failure by the industry to apply lessons learnt more broadly."
Concerns surrounding the mis-selling of consumer credit insurance also sit high on ASIC's hitlist for 2018, Kell noted. ASIC has reviewed the past consumer credit sales of 11 firms, Kell said, to ensure compliance and the regulator could look at refunds in the consumer credit space.
"We will pursue remediation and regulatory action where this review uncovers poor conduct," Kell said.
Related stories: