Association leaps to broker defence after commission criticisms | Insurance Business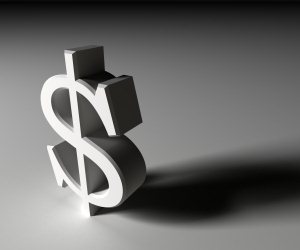 NIBA has rubbished claims that brokers are receiving excessive commissions in North Queensland when sourcing cover for property clients.
Brokers in Townsville, who are finding cover for body corporate customers, have come under attack in a story by News.com.au for receiving "huge" fees, even citing one local broker who received an 18% commission for renewing a body corporate policy.
NIBA CEO Dallas Booth defended his members, having just returned from a four-day trip to North Queensland listening to brokers' concerns as they struggle to obtain cover for their clients.
"I'm quoted as saying that even when commissions are using paid brokers earn every cent of that amount for the work they are doing to get proper cover for their clients as reasonable rates.
"What is not reported, but is very much true, is that the cost of insurance has gone up dramatically in North Queensland – not just strata, but property across the board – and it should not be assumed that commissions have also increased," he told Insurance Business. "Brokers are charging a premium that does not include a commission component. The fee is agreed separately with the client. Brokers are always open and willing to discuss remuneration issues with clients."
Booth said that brokers often struggled to find clients suitable cover, with some insurers wholly rejecting North Queensland customers. He told News.com.au that quotes were sometimes inconsistently priced, could take weeks to finalise and it was a concern for brokers.
Asked what if NIBA would investigate this issue further, Booth told Insurance Business: "I want to seek advice of the NIBA board of directors as to what NIBA should do to take the matter further. We will discuss it at the next board meeting."
Read News.com.au's full story here.