AUB Group outlines priorities as FY21 guidance affirmed | Insurance Business Australia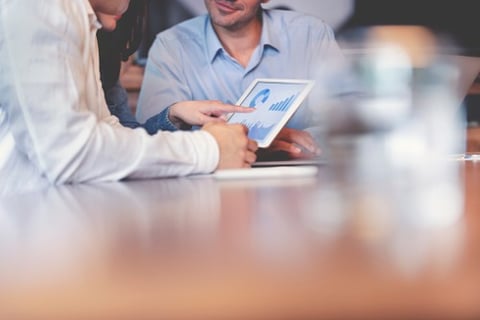 Austbrokers parent AUB Group Limited is sticking with its guidance for this financial year (July 2020 to June 2021) after its strong performance in the third quarter.
Presenting at the Macquarie Australia Conference today (May 04), AUB Group described its Q3 (January to March 2021) performance as "robust," thanks to revenue growth and margin improvement.
In its presentation, which was released to the market beforehand, AUB Group noted that Austbrokers continues to perform "very strongly"; financial performance of Austagencies is improving; head office cost reductions are ahead of plan; and that so far there is no evidence suggesting that clients' placement of insurance is impacted by the removal of JobKeeper benefits.
Austbrokers, for instance, saw premium rate increases of 5.9% and continued take-up of ExpressCover, as well as "impressive" premium growth in BizCover. Additionally, swoops made in the previous financial year are said to be performing at or above acquisition cases.
Meanwhile, the group also outlined its priorities for FY21. These are: execute on strategically aligned acquisitions; deliver market-leading technology capabilities; reduce costs and streamline head office; optimise portfolio; reinvigorate insurance agencies; and enhance partner proposition.
"Our focus is to optimise the benefit to AUB Group of all business placed across our networks," said AUB Group, which has strategic initiatives in place to achieve this.
The insurance broker network asserted further: "Given the historical significance of June as well as the current, unknown impact on the broader economy arising from the removal of JobKeeper allowances, we remain comfortable with our UNPAT (underlying net profit after tax) outlook issued in February, representing UNPAT growth on FY20 of 17.9% to 21.7%."