AUB Group raises profit outlook | Insurance Business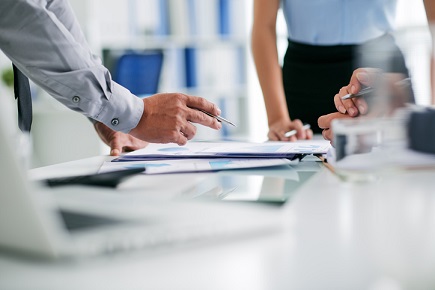 AUB Group has announced a 12.7% increase in adjusted net profit after tax, from $12.9 million in the first half of 2016 to $14.5 million in the first half of this year with growth in all operational units.
Given the first half performance, AUB Group now expected adjusted net profit after tax to grow in the range of 3-8%, up from previous advice of 0-5% adjusted net profit after tax for the full 2017 financial year.
However, the firm noted a drop in reported net profit after tax from $23.8 million at last years' half to $12.4 million in the first half of 2017 due to non-recurring profit on sale of investments and fair value adjustments earned in 1H16.
Want the latest insurance industry news first? Sign up for our completely free newsletter service now.
"The quality of AUB Group's result reflects the ongoing benefits of implementing the Group's strategy as well as adherence to our business model and operating model," said
Mark Searles
, AUB Group CEO and managing director.
"We have been consistent in the execution of the Group's strategy over the last three years and this has again driven solid growth and good operational performance for all areas of the Group.
Searles noted that the return to a "more stable premium environment" will also help the financial performance of the business moving forward.
AUB Group saw a 3.8% increase in profit contribution from the Australian insurance broking division of the firm in the half on a like for like basis.
The Australian broking unit contributed $19.1 million to the result, compared with $19 million in 1H16 with overall earnings from ancillary products and services continuing to grow and margins improved by 1% to 25%.
Underwriting agencies boosted their contribution to profit by 28% on a like for like basis, with policy count numbers up 12%.
The firm noted that there is evidence of premium rate stabilisation in select portfolios in both Australia and New Zealand.
"The continuation of transition to a stable rate environment in Australia and New Zealand in FY17 and targeted rate increase in underperforming segments is dependent on actions by insurers," the business said in a statement to the ASX.
Related stories:
Premium green shoots on the horizon
Broker network AUB Group reveals direct life partner