Aussie billionaire Trevor Lee takes QBE to court | Insurance Business Australia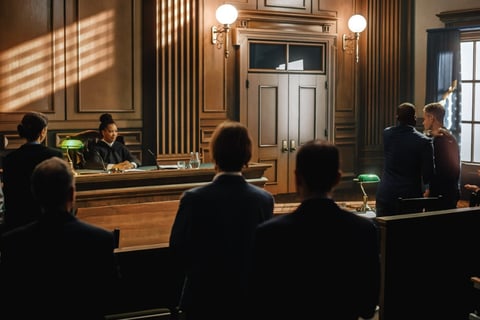 Trevor Lee and his fashion-designer wife, Keri Craig-Lee, have taken their insurance company, QBE, to court after he paid over $1 million to repair his $25 million motor yacht.
The Daily Mail reported that the couple's 55-metre Keri Lee III, built by Trinity Yachts in the US in 2001 and one of the biggest luxury vessels in Australia, was being transported to Brisbane when it allegedly suffered a dent, scratches to its hull, damage to its bow capping rail, and the rubbing stripe on both sides. Lee further claimed that several interior shower recesses, marble vanities, and windows had cracks.
Lee alleges that the damage to Keri Lee III occurred on May 10, 2020, in a port in Genoa, Italy. Lee initially filed a claim for $1.06 million on August 11, 2020. QBE accepted the liability, confirming that it would compensate the Australian billionaire. However, it has only paid $170,000 for the repairs so far, it was reported.
Lee has sued QBE through his charter company, Keri Lee Charters, in the Brisbane federal court to pay for the $1,224,072 he spent on fixing the yacht's damage.
According to the Daily Mail, Keri Lee Charters claimed that the boat was being loaded on to a transport ship on its way to Brisbane when it was damaged, coming into contact with the ship on its starboard side and two steel mooring poles on its port side. Two days later, the claim indicated that the yacht fell on its port side off a "timber support," while the hull's underside slammed into several steel supports.
Lee and Craig-Lee established the red meat supply chain, Australian Country Choice. Craig-Lee also founded the fashion label, Keri Craig.
Keri Lee III can accommodate up to 12 people in six suites, including a master suite, one VIP cabin, and four double cabins. It has six beds, with four king beds and two doubles. Additionally, it has room for up to 12 crew members, including a chef and a masseuse.
The yacht features a state-of-the-art movie theatre, beauty salon, bar, deck, jacuzzi, gym, and two tenders. Guests may also use the two waverunners, waterskis, scuba diving equipment, wakeboards, kayaks, and beach games on board.