Aussie broker network becomes 'formidable force' in New Zealand | Insurance Business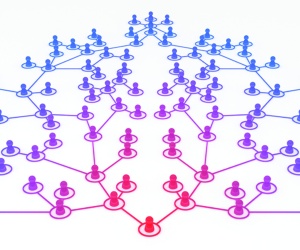 Austbrokers yesterday announced two acquisitions that immediately make it the largest Australasian-owned insurance broking group in New Zealand.
In a major broking industry shake-up, Austbrokers will acquire 100 per cent of BrokerWeb Management Ltd, as well as a 50 per cent stake in BrokerWeb Risk Services Ltd, the country's largest independent broking operation. The deal is expected to be worth more than NZ$20 million.
"We've been talking to BrokerWeb for quite a while now – definitely over a year," said Austbrokers CEO, Mark Searles. He told Insurance Business that the deal gives Austbrokers "some significant scale that we can apply to the benefit of partners and members".
Austbrokers now becomes NZ's largest insurance broking cluster network, with $350 million in total GWP, more than 70 brokerages and authorised representatives, and 120,000 clients.
The insurance broking industry in NZ has long been considered a duopoly between Aon and Crombie Lockwood. Asked if those players should be nervous about these acquisitions, Searles said, "I think they should be… There are a number of people that, we're pretty sure, will be sitting in those big brokers right now starting to think about, 'well rather than be the corporate wage slave, how do I do it for myself?'.
"So we give them an alternative – an opportunity to flourish and grow in an owner-driver capacity."
Austbrokers said that, in line with its equity ownership model, BrokerWeb Risk Services CEO, David Archer, and BrokerWeb Management CEO, Jim Harris, will remain in their current roles and lead the daily business operations. All businesses will continue to trade under their existing brands and will leverage support as required from Austbrokers' group services.
On the significance of these acquisitions, Searles said, "I think it's reaffirmation of our business model – the owner-driver model. It really, again, shows the power of working in true partnership.
"And equally, in terms of our whole value proposition to the broking marketplace with respect to the services and benefits we provide, significant partners have recognised those and they're looking to enjoy the benefits of same."
On his ambitions for further growth, Searles said, "Having scale in the marketplace is important and, in one fell swoop, we've created that scale. I think…the partnership benefits that we can bring to the BrokerWeb Group generally will create synergies, great opportunities and therefore enable growth, and clearly we'll be looking at other opportunities within the marketplace to continue that growth story."