Aussie brokerages reveal merger | Insurance Business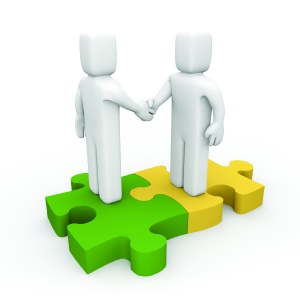 South Australian brokerages Newmarket Insurance Brokers and Grand West are to merge in a bid to boost business in their national niche markets.
The new entity, Newmarket Grand West, a member of Steadfast, will initially have a team of ten professionals servicing clients across South Australia and nationally.
Newmarket Grand West director Peter Lewis said both firms had strong and complementary knowledge and specialist skills which would provide a platform for future growth.
"Both firms have a client base which spans the SME sector – but our combined resources will also allow us to realise the full potential of existing national niche markets where we have demonstrated experience and technical leadership."
"For example, Newmarket is by size and reputation one of the leading thoroughbred insurance broking companies in Australia while Grand West does a lot of work in the equestrian sphere. Together, we will be able to offer a service to owners, breeders and competitors across the racing and equestrian industry."
Fellow director Clinton Alcock said broking firms had a major role to play in the Australian insurance sector.
"Insurance is a vitally important but increasingly complex part of building a sustainable business and I foresee a growing role for organisations such as ours who understand the needs of business and the bottom line on insurance policies and who can cost effectively and painlessly marry both for the ultimate protection of our clients' assets."
Alcock said Grand West had a long track record in meeting the specialist insurance needs of professional sporting clubs (including AFL) and a strong presence in the meat industry, where the firm represents one of Australia's largest processors and exporters.