Aussie fintech start-up Huddle Money sets sights on insurance | Insurance Business Australia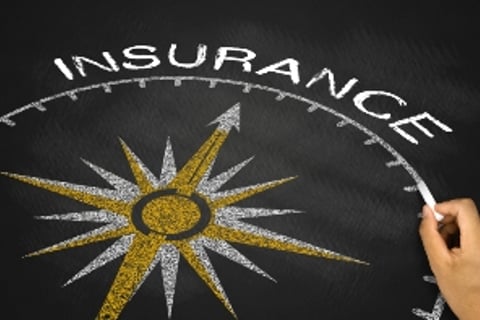 Fresh from a $6 million round of funding, led by a leading name in insurance, an Australian start-up has its sights set on the insurance industry.
Huddle Money, a peer-to-peer financial services business that aims to set up the world's first peer-to-peer bank, will begin its operations in the insurance industry.
In its first round of funding, the business was able to secure $6 million, led by Hollard Australian managing director, Richard Enthoven, according to
The Australian Financial Review.
Although the business will look at a range of financial services products, they will begin in the insurance industry, their founder revealed.
"In time, Huddle Money will offer new ways to access financial advice and information, and buy financial products like insurance, investments and loans," Justin Wilby, co-founder of Huddle Money, wrote on
Medium.
"But initially, we will launch with a range of money management tools, alongside insurance products underwritten by our partner.
"Huddle Money will be powered by the Huddle Money community (our members), and a rewards program that will nudge our members into helping themselves and each other."
The initial insurance offering will be more traditional than other products to launch later but Wilby told
The
AFR
that there will be some key differences.
"When customers buy an insurance policy from AAMI or NRMA it is a bit of a one-way street that most people feel is a product they never actually get anything back from," Wilby said.
"We are building a reward scheme into this product where customers can actually get cash back and unlock value, but also we are strengthening their financial resilience by increasing their comprehension and education around the products and their financial well-being."
Enthoven said that Huddle Money's launch is perfectly timed with the changing customer landscape throughout financial services.
"I believe that the time is right for big advances in customer-led financial services," Enthoven said.
"As an example, Huddle Money will aim to engage customers in new ways, so that those customers better understand their financial position and how they can unlock their potential."
Huddle Money co-founder Jonathon Buck confirmed to
The AFR
that the business had secured its Australian Financial Services Licence but the business is more complex than people think.
"It would be a nice catchphrase to say that we are the TripAdvisor of financial advice, but it is a little more complicated than that," Buck said.
"We secured our AFSL [Australian Financial Services Licence] and we have the authorisation to deal in insurance and will overtime be expanding as all citations to deal in the full suite of peer to peer lending."
RELATED ARTICLES:
Aussie and Singapore regulators agree to support fintech innovation
Major disruptor brokerage Friendsurance heading to Australia
Social media 'the new Yellow Pages'