Aussie firms embrace innovation initiatives, survey | Insurance Business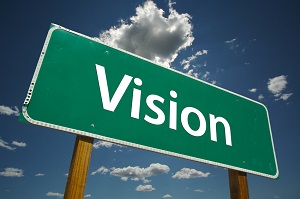 An independent survey from specialist recruiter Robert Half reveals that chief information officers (CIOs) are embracing the innovation trend, with 97 per cent implementing measures to boost innovation in their company.
Said David Jones, Senior Managing Director of Robert Half Asia Pacific: "All companies thrive on innovation, whether they're a start-up or an established business. Business success is governed by a future focus, new ideas, and creativity. Incorporating innovation throughout the organisation will help companies gain a competitive edge."
According to the survey, majority of Aussie CIOs believe that there is room for improvement to their level of innovation in the organisation, as the average score given by CIOs was 3.5 out of 5. Nearly one-fifth (19 per cent) of CIOs believe, on the other hand, that their company is highly innovative, giving themselves a score of 5 out of 5.
To boost innovation, majority of Aussie companies take an approach that involves both technology and people: 51 per cent said that they are planning to employ highly skilled IT talent over the next 12 months; 49 per cent said that they will reshape network infrastructure to improve operational processes, and 48 per cent points towards building data centres to leverage big data efficiently.
Other firms said they will develop/enhance software, 46 per cent; focus on a more collaborative work environment, 33 per cent; and develop new technology tools to improve customer experience, 29 per cent.
Jones identified optimising the technological infrastructure and recruiting talented IT staff as two crucial elements in establishing an innovative culture in companies.
Jones called technology a "driver of innovation." It creates massive opportunities for IT innovation to deliver company progression. New technologies, such as mobile, cloud, and big data, companies can catalyse innovation by optimising customer experience, automating processes, and enhancing employee efficiency.
The best human resources, on the other hand, are also important "in order to maximise the return on investment in technology" as they are the ones to develop and support IT initiatives.
"Top tech talent are looking for professional opportunities where they can have a meaningful impact by developing and driving innovation. This is why companies with a visibly innovative culture have an advantage in attracting and retaining the best IT professionals. The better a company communicates its focus on innovation, the more attractive it will be to the top IT professionals," said Jones.
Robert Half suggests the following to encourage innovation:
Capture ideas.
Develop a well-defined strategy for gathering ideas as well as for making these ideas accessible to employees.
Create a culture of innovation.
Leaders must foster a culture that supports new ideas by developing, for example, clear structures and processes to identify and implement innovation.
Develop talents in an organisation.
Integral to innovation is staff development, as it promotes innovation skills like accountability, understanding of errors, and visionary thinking.
Remove barriers.
Be open to financial and technological possibilities as these support innovation.