'Aussie first' travel product taps into '$100 billion market' | Insurance Business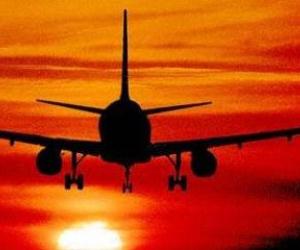 Go Insurance is filling a "void in the market" by offering what is believed to be an Australian first dental tourism cover.
According to finder.com.au, dental and medical tourism is a $100 billion-a-year global industry and 25,000 Australians travel overseas for treatment each year. The industry is growing by 20-30% year-on-year and Australians spend an estimated $300 million a year on overseas treatment.
Launched in July 2014, Go Insurance's dental tourism cover has seen a good uptake as more Australian's head abroad for dental work than ever before.
"Initial interest in our dental tourism extension has been promising and we are seeing an increasing enquiry rate," director of Go Insurance, Kim Murchie told
Insurance Business.
"Go Insurance stands on the premise of offering flexible travel insurance solutions and meeting the needs of as many travellers as possible. We actively look for niche opportunities and our dental tourism extension is an example of this."
Murchie noted that most travellers are heading to Asia with some heading further afield to Eastern Europe with Thailand, the Philippines and Bali as the most popular destinations.
Michelle Hutchinson, money expert at finder.com.au, sees medical tourism as an aspect of growth within the travel industry and admitted that insurance cover can be hard to come by.
"Globally, only a handful of insurers have introduced specialist
medical travel insurance cover
. Going overseas for a cheaper procedure is nothing new, but we are only just starting to see Australian insurance companies jump on board to offer cover."
"The medical tourism industry is booming and cover like this can help remove some of the worry Australians may have when considering cosmetic work offshore."
Go Insurance rates each enquiry on a case-by-case basis and doesn't limit to specific medical practitioners, countries or procedures.
"At present, each enquiry is rated on an individual basis taking into account the risks attaching to the itinerary, traveller, procedure and practitioner. This allows us greater flexibility with the added benefit of avoiding the limitations of having a panel of approved hospitals or dentists," Murchie said.
Research from finder.com.au revealed that online searches for medical procedures abroad are increasing and that the Tourism Authority of Thailand will reportedly target 10 million medical tourists by the end of 2015.
Murchie was quick to stress that "whilst it is generally accepted that dental tourism is on the rise," it is difficult to give specific numbers of travellers heading overseas for treatment.
"Measuring its potential is tricky," Murchie said, but hinted that Go Insurance could dip its toe further into the medical market and others may follow suit.
"I would suggest the potential that other providers will enter the market depends largely on the growth of the dental tourism industry.
"Interestingly, we are fielding a number of enquiries from travellers heading overseas for cosmetic (non-dental) procedures and so this is something we may look to explore at a later date."