Aussie heavyweight Suncorp opens financial services store in Parramatta | Insurance Business Australia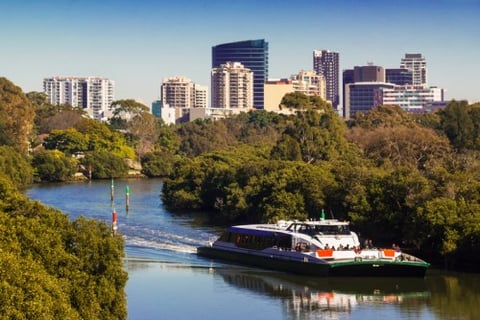 Suncorp says it has redesigned the retail journey of financial services in Australia with the opening of its first Concept Store in Parramatta.
The company said the store was the 'first step in delivering Suncorp's marketplace' in the way it brought together many products and services from across the company's brands, such as Suncorp, AAMI, GIO and Apia.
It also included solutions from other providers such as Jim's Building Inspections, Lawlab, Hipages and JB Hi-Fi, in what they described as a 'unique retail environment'.
Suncorp CEO and managing director
Michael Cameron
said Suncorp had created an interactive, experience-led store design that took customers on a new retail journey.
"Customers want an experience that is easy and personal," he said.
"By connecting customers with more of our brands and introducing them to new solutions, we can support them throughout the various stages of their lives."
Cameron said the offerings meant they could deliver in-store experiences tailored to meet customers' specific needs.
The Concept Store was featuring the theme of 'Our Home is Your Home' throughout December to help guide customers through the process of buying a home.
"For example, we're working collaboratively with leading businesses to deliver a unique platform which provides customers with a step-by-step guide to buying a house," said Suncorp EGM of stores, Lynne Sutherland.
"From inspecting properties, legal solutions and landscaping recommendations to discounted white goods and electronic installations within the home. We will continue to build on this and change the themes based on our customers' needs each month."
Sutherland said the store was also a 'test and learn' environment for the new Suncorp marketplace.
"We will trial new concepts with customers and make changes based on their feedback, with the aim to deliver new solutions across our national store network," she explained.
The store would also include interactive displays, recharging stations, refreshments, breakout spaces for quiet conversations, and live, in-store events.
Sutherland said: "We're creating a unique experience that helps educate, inspire and delight our customers, with the express goal of helping them in an area that can be confusing, complex and intimidating.
"The Concept Store will also host free weekly lifestyle workshops and seminars to help customers feel more confident about their financial decisions."
A new Suncorp logo has been launched to tie-in with the store opening, which is its first overhaul since 1996.
The company said it featured the sun at its core and represented the company's purpose to create a better today for customers, shareholders, communities and people.
Related stories:
Aussie insurer Suncorp backs financial inclusion
Suncorp CEO warns of 'wave of activity' that could revolutionise insurance