Aussie industry body UAC inks UK deal | Insurance Business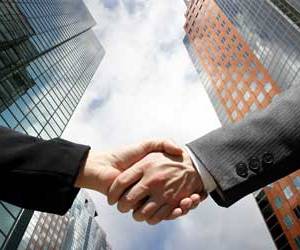 The Underwriting Agencies Council (
UAC
) has announced that they have signed a deal with the London-based Managing General Agents Association (MGAA).
The deal will see each organisation become reciprocal members of the other with UAC becoming an honorary member of MGAA and MGAA an affiliate member of UAC.
The deal follows earlier negotiations in London by UAC's immediate past chairman, Heath Amber, which saw MGAA director, Charles Manchester attend the UAC Expo held in Sydney in March.
William Legge
, general manager of UAC, said that the deal brings together two organisations with similar goals.
"UAC and MGAA have likeminded goals of increasing the focus on member education programs and representing our memberships at industry and regulatory levels," Legge said.
The move follows a similar deal
announced recently with the American Association of Managing General Agents (AAMGA)
, which Legge said will help the organisation work throughout major global markets.
"In conjunction with the AAMGA relationship, it enables UAC to offer discussion capabilities with our industry niche across a major slice of the global insurance market," Legge said.