Aussie insurance industry reacts to Brexit | Insurance Business Australia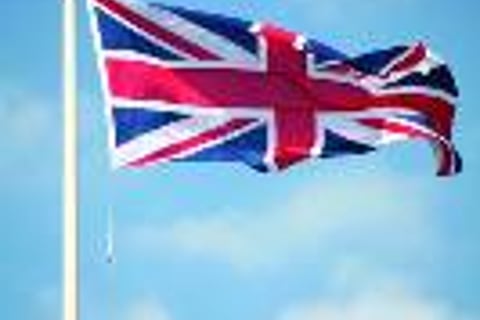 Some leading lights of the Australian insurance industry have had their say on Brexit, what it could mean for both the Australian and global industry and how brokers will be affected.
Peter Harris, managing director of CBL Insurance, told
Insurance Business
that uncertain times could be ahead for insurers domiciled in Britain which could impact Australian brokers.
"All brokers are going to find that UK insurers and their compliance departments are going to be fully focused and occupied on shifting domiciles," Harris said.
"Many will not want to shift their UK domicile into an EU domicile, because it could make it non-compliant for its UK business. Splitting its operation and capital base would raise even further complexities.
"The focus that UK and Gibraltar insurers will have on this domicile issue will make it more difficult for Australian brokers who place cover with UK insurers to get new product and new programs in Australia approved through their UK insurers."
Dallas Booth
,
NIBA
CEO, told
Insurance Business
that Australian brokers will continue to work as normal in the aftermath of Brexit.
"Brokers will continue to do what they have done in the past, they will assess the best cover and the best value for the insurance needs of their clients," Booth said.
"Lloyd's of London and the other UK and European insurers, they are and will remain strong and there may well be impacts through exchange rate movements, there may well be impacts on price, nobody seems to be aware of what will happen so brokers will continue to do what they have always done and look at strong security, quality cover and value for their clients."
Robert Cooper, director of Cooper Professional Risks, agreed with Booth and told
Insurance Business
that Brexit may have an impact on price in the long-term.
"I do not think it will make any difference to Australia or the Australian insurance industry at all," Cooper said.
"In the short term it will take a while before the divorce is final. Maybe two years or more. They will have to be eased out.
"The European reinsurers and Lloyd's of London will continue to operate like they have but in the long term, there will be an effect, because now they are not working in partnership with Europe, they are actually now competing with them.
"It perhaps may actually keep premiums steady. It will come down to who is the more important financial capital, Frankfurt or London but Australian insurers should be able to continue to access both markets as before."
In a statement release to the ASX,
QBE
Group noted the referendum result and said that the referendum "may require a revised approach," to European business but the insurer expects no day to day changes to their business.
"The referendum outcome may require a revised approach in relation to approximately GBP500 million of insurance and reinsurance premium that QBE currently sources from member countries that is written via branches of UK regulated entities under current EU passporting rules," the insurer statement said.
"Should EU passporting rules not be preserved, QBE will be required to renew this business into newly established licensed EU entities.
"The exit transition timetable is expected to take a minimum of two years. This period provides ample time for any requisite administrative transition and to ensure our service commitments to QBE's European customers are uninterrupted. Thus our ability to source business from EU member countries remains unchanged.
"Accordingly, QBE does not anticipate any material impact on our day to day insurance operations as a result of the UK's decision to leave the EU."
Chris Mackinnon
, Lloyd's general representative in Australia, told
Insurance Business
that the marketplace is fully prepared for the outcome of the referendum.
"Lloyd's international trading rights outside of the EU are unaffected by this decision," Mackinnon said of the result.
"Lloyd's has prepared for this outcome, and following Fridays result it will be putting into action a contingency plan to ensure that it can continue to access its European markets.
"Lloyd's will be working closely with the UK Government, European Governments, regulators and the European Union on this transition.
"Given Lloyd's position at the heart of the global insurance and reinsurance sector, and the financial strength, expertise, and innovation of the Lloyd's market and its participants, I have every confidence that we will continue to flourish."
Campbell Fuller
, the ICA's general manager of communications and media relations, noted that the ICA will "monitor global developments for potential impacts," on the Australian insurance industry.
"The
Insurance Council of Australia
notes the British referendum decision on leaving the European Union," Fuller said in a statement.
"The ICA will continue to monitor global developments for potential impacts on Australian markets and ICA member companies."
Harris stressed that Brexit uncertainty will mean "there are going to be some real opportunities arising out of this for some European insurers," as British insurance businesses grapple with changes but the industry in the UK should remain an important part of the global market.
"London and Lloyd's have played a leading role in the world for over 300 years," Harris continued.
"They have dealt with many extreme events over this time, and whilst Brexit is a historic event for Britain, I am sure that the London insurance market will cope with this, and retain its leading role in the insurance industry.
"They may be on the back foot for a little while however."
RELATED ARTICLES:
Insurance industry speaks out on Brexit result
Major firm mulls EU hub beyond London if Brexit prevails
Lloyd's CEO: 'Manmade risks now most prominent'