Aussie insurance industry speaks out on stricken Malaysia Airlines flight | Insurance Business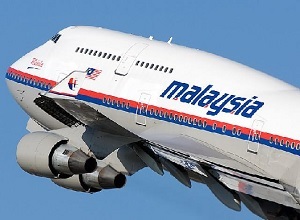 Allianz
Australia has assured the market that the stricken Malaysia Airlines flight MH370 will have no impact on the aviation insurance market in Australia.
Allianz SE's wholly owned subsidiary Allianz Global Corporate & Speciality is the lead reinsurer for the hull and liability cover, and has already started paying claims. Etiqa Insurance & Takaful is the lead insurer covering MAS fleet of aircraft. There is a consortium of several Malaysian insurers and reinsurers on cover for the plane.
Michael Dalton, regional manager Aviation, Allianz Global Corporate and Specialty – Pacific told
Insurance Business
that the event would not affect the local market: "Cover for hull and liability for major airlines is insured through the London market with local Australian aviation insurance limited to general Aviation.
"The MH370 incident therefore will have no impact on aviation insurance in Australia. A single event such as MH370 is well within the capacity of the global aviation insurance market so we would not expect it to have any significant impact on commercial passenger aircraft cover at the global level either."
Other insurers have also spoken about the event. Greg Rector, managing director of aviation insurance brokerage Aerosure, told
Insurance Business
that the industry had responded effectively to such tragedies in the past and that there will be more lessons to be learned by the aviation industry, than the insurance industry.
"It will affect the insurance industry but how remains to be seen," he added.
AIG
Australia said: "our thoughts are with those affected by this tragedy".
The search for missing plane has entered its 20th day. Yesterday the Australian Maritime Safety Authority reported that 11 aircrafts and five ships had been involved in the search. The Thai space agency said they spotted 300 floating objects in the southern Indian Ocean during a satellite search for the plane.
Munich Re recently said that the insurance bill for the stricken Malaysia Airlines flight will not be as high as US$500m but the insurance industry is yet to give a figure on the size of the claim.
The damage claim for the plan is expected to be around $100m, according to
Reuters
, but there is little confirmation about the size of other claims.
Families of MH370 passengers may also begin to collect compensation soon, even if the plane is not found, thanks to an international treaty that requires carriers to pay damages for each passenger killed or injured in an accident even if the cause is unknown.
Under provisions in the Montreal Convention of 1999, carriers may be liable for more than US$40 million, according to a
Bloomberg
report.
Photo source: The Drum