Aussie insurance M&As set to continue | Insurance Business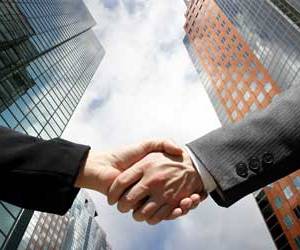 Mergers and acquisitions in the insurance industry are set to continue, according to global expert MergerMarket.
In their latest M&A trend report, the global advisory firm noted that deals have held pace over the first half of the year with 32 deals worth US$8.049bn, compared with 23 deals worth of US$8.074bn in the first half of 2015.
"This shows that there were more smaller deals value comparing to 2015, although the amount of the deals were higher," Deviana Chuo, head of FIG sector at Mergermarket told
Insurance Business.
"We think that the trend will still continue, the deal value could be decreased comparing to previous years."
Chuo noted that the trend of insurance M&As will continue as more businesses push their footprint into emerging markets.
"There will be more insurance M&A in the future, as the insurance companies still need to expand its business coverage," Chuo said.
"The insurance penetration, mainly in emerging countries are still low, so it will be good opportunities for the global companies.
"Besides, insurance companies also need to develop its business model, beyond the traditional way of growth. Insurance companies itself could expand or acquire fintech businesses, in order to upgrade digitalisation and IT support systems."
In Australia, Brexit, the upcoming US election and the recently concluded Federal election saw "a mild tendency to put certain deals on hold, although the M&A space still continued to produce an heathy number of deals," Davide Schiappapietra, bureau chief Australia & New Zealand at Mergermarket told
Insurance Business.
Schiappapietra noted that several insurance-related assets are currently on the market which could pique Asian interest.
"In Australia there is a number of insurance-related assets that are, or potentially will be, on the market available for potential buyers," Schiappapietra continued.
"An example is
ClearView
wealth, a listed financial services business with operations in the insurance space, whose 53% owner Crescent Capital Partners is looking to exit, with reportedly insurance companies from Japan, South Korea and China as buyers. Other recent examples of insurance-related assets for sale, according to reports, are Munich Re's Great Lakes Australia and ANZ's wealth management and life insurance businesses."
RELATED ARTICLES:
Honan Group in tech tie-up
Regional insurer CBL plans $143m acquisition
Major firm Drake makes cyber acquisition