Aussie insurer continuing to grow headcount overseas | Insurance Business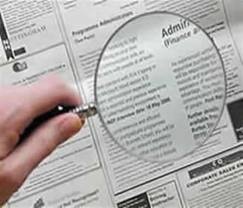 QBE
Insurance Group is continuing to boost its base in the Philippines, with plans to hire up to 900 new staff in its offices there over the next 15 months.
The group confirmed it currently has 1,100 staff in the Philippines
. Insurance Business
understands that the group is to hire between 600 and 900 staff for a Cebu base in the next 15 months.
Twenty Cebu-based roles and 50 Manila-based vacancies are currently listed on QBE's Global Shared Services recruitment webpage, though many of these are seeking multiple candidates. They include claims officers, operations managers, finance team leads and accountants.
QBE set up the GSSC last year as part of a global operational transformation program to deliver annual cost savings of $250m by the end of 2015. The finance, HR, claims, operations, IT and non-claims procurement departments are all affected by the transformation plans.
As part of the program, 700 jobs were offshored to the Philippines which affect employee numbers in Australia, Europe and North America. In a
briefing last year
, QBE revealed that 39 of 521 Australian jobs affected had been lost. The rest were either redeployed, contractors whose contracts were not renewed accepted voluntary redundancy, or left through natural turnover. At the time, some 174 were still working through the redeployment process. The Australian transformation plans were tabled to be complete in Q1 2014.
Asked if the GSSC plans that affect Australia were complete, a QBE Australia spokesman said: "While the majority of work to establish our Group Shared Services Centre has now been finalised for our Australian Operations, there is still some work to be completed and processes refined so we can continue to improve our service for all our partners and customers."
QBE Australia would not at this stage disclose the final job figures in Australia.
The group says the GSSC will improve cost effectiveness, service quality, business growth, create centralised and standardised processing, and a simplified acquisition process.