Aussie insurer has records hacked | Insurance Business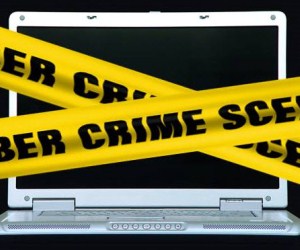 Aussie Travel Cover, a travel insurance company based in Mona Vale, has had its records hacked in a cyber attack.
Reports from the
ABC
state that Aussie Travel Cover was made aware that it's computer systems were hacked on December 18 last year and let agents know of the hack several days later on December 23.
However, Aussie Travel Cover did not inform policy holders or customers of the attack, according to reports.
The hacker stole a large amount of personal information about Aussie Travel Cover clients – including names, addresses, phone numbers and travel dates - but the company does not hold credit card details of its customers.
An authorised representative of
Allianz
Global Assistance with its policies underwritten by Allianz, Aussie Travel Cover "saw potentially hundreds of thousands of Australian's personal information stolen," according to the
ABC.
In a statement, Allianz Global Assistance offered its full support to Aussie Travel Cover but refuted claims that thousands of customers and their information were at risk.
"Allianz Global Assistance has been notified that one of its travel partners, Aussie Travel Cover, is the victim of an illegal hacking incident, whereby access to data of a number of its customers has occurred.
"Aussie Travel Cover has confirmed they do not hold the full credit card details of its customers in any database. Tests are being conducted by Aussie Travel Cover to ascertain the extent of the data that has been compromised. To date, there is evidence of only one client record being accessed, and this customer has been contacted."
Troy Hunt, a computer security expert, told the
ABC
that the data showed "about three quarters of a million" personal information files had been stolen.
"There's two things here ... there's what has been publicly disclosed and then there's all the stuff the hacker hasn't released publicly and yet may be selling via the black market or passing on via various nefarious means."
"The worry is things like identify theft, when you have names, email addresses, other personally identifiable information ... that person may be at risk of [someone] coming along and stealing their identity," Hunt continued.
Allianz Global Assistance said that Aussie Travel Cover has closed the security loophole and limited "any further breach opportunities."
"The affected database has been secured and urgent action is underway to ascertain the cause of this violation. Aussie Travel Cover has confirmed that they have referred this matter to the Australian Federal Police who are currently investigating.
"Allianz Global Assistance is providing all possible support to their partner Aussie Travel Cover, leveraging the strength of Allianz Global Assistance's global IT security and infrastructure.
"Aussie Travel Cover will ensure that customers are kept fully abreast of any developments."