Aussie insurer is named 'best of the best' | Insurance Business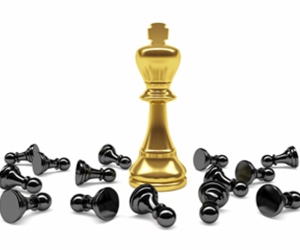 Australian insurer
National Transport Insurance
has scooped the coveted title of 'Best of the Best' in the annual Aon Hewitt Best Employers study.
The 2014 research provides insights on data from 120 organisations and over 70,000 employees. Sixteen of the surveyed companies are accredited as Aon Hewitt Best Employers, meaning they have the highest levels of employee engagement and outstanding people practices.
NTI
won the highest accolade. Reflecting on the win, Tony Clarke, CEO at NTI, said that the award comes at the end of a successful year for the organisation: "Our employee engagement levels over the past year have been the highest ever, 99% of customers who have processed a claim with us would recommend NTI to their peers and we are on the cusp of finishing our most successful sales and financial performance year yet. The relationship between employee engagement, customer satisfaction and results is profound at NTI and we are thrilled to be awarded the Best of the Best accolade."
Aon Hewitt partner and employee engagement lead, Stephen Hickey said NTI opened up a wealth of opportunities for employees despite being a smaller company.
"National Transport realised that with only 200 employees, career options within the company could be limited. As a result they partnered with their shareholders, two of Australia's largest financial institutions, in order to open up a wealth of opportunities, including secondment placement, outside of their immediate business," Hickey said.
Aon Hewitt evidence shows that the higher the levels of engagement, the better the business results are. Businesses in the top quartile for employee engagement are performing better than 75% of the market generally, and accredited Best Employers perform better against those in the top quartile.
The responses from the research indicate that creating a high performance culture depends very much on specific performance management processes, including setting clear expectations, offering real career opportunities and differentiating rewards.
Hickey says the best employers are able to develop a cohort of engaging leaders within their organisation and to enable and encourage critical leadership behaviours such as being open and honest and maintaining visibility. They are also able to connect their employees to the vision, strategy and purpose of the organisation in a meaningful way.
"True engagement really means that every employee, at every level not only knows that their work has a critical impact, but also exactly how they contribute to the strategy and ultimate success of the business," Hickey added.