Aussie insurer launches landmark disaster tool | Insurance Business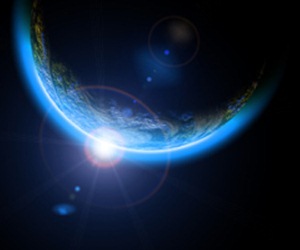 IAG
has announced the launch of a global, natural disaster risk management tool as part of its worldwide Global Resilience Project.
The Global Risk Map will help provide a greater understanding of natural disaster risks and highlights the social and economic impact of cyclones, floods, earthquakes and related disasters over the last 115 years.
Launched at the Global Insurance Forum in New York, the tool features an interactive map which highlights areas of greatest vulnerability to natural hazards alongside data on disaster events, exposure and, for the first time, relative insurance information, the company said.
The map forms part of the IAG-led Global Resilience Project which is a three-phase commitment to the UN-endorsed Principles of Sustainable Insurance (PSI).
IAG's chief strategy officer, Leona Murphy, believes that the new tool will help in the mitigation of disaster risks thanks to its thanks to its in-depth study of vulnerable areas.
"Reducing disaster risks before a natural disaster event has a direct impact on how well and how quickly communities can recover," Murphy said.
"By forming a strategic global partnership under the PSI, insurers and reinsurers across the globe can continue to work with governments and local communities to elevate the importance of prevention and resilience.
"The Global Risk Map is an important part of the work we are doing and enables us to better understand the areas of greatest vulnerability to these natural hazards, which will help us improve pre-loss mitigation."
Stage three of the project will focus on "effective approaches to global outreach and stakeholder advocacy for disaster risk reduction," the company said in a statement.
"We look forward to working on developing more effective approaches and partnerships to further assist disaster risk reduction," Murphy continued.
To access the Global Risk Map, click
here
.