Aussie insurer ranks top for happy customers | Insurance Business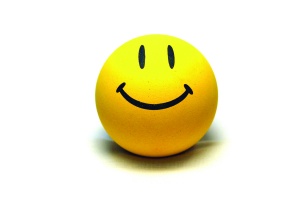 The latest benchmarking studies of the most popular property and motor insurance brands have revealed Apia as one of the few to have more loyal promoters than detractors.
The studies, conducted by Engaged Marketing, surveyed a total of 7,286 Australians about their insurance. Twelve of Australia's largest insurers were assessed in the survey.
As a property insurer, Apia achieved a result of positive 17% - a stark contrast to the industry average for Australian property insurers of negative 18%.
Similarly, as a motor insurer, Apia's score was positive 10% - again, well above the industry average of negative 7% for Australian motor insurers.
Impressively, 2014 is the fifth year in a row Apia has found itself in the number one position in these studies.
According to Christopher Roberts, Engaged Marketing's Managing Director, surveyed customers saw a strong sense of value in doing business with Apia.
"The fact that Apia focuses on the over 50s segment is paying dividends for them as it creates a powerful value proposition and key point of difference", Mr Roberts said.
"Importantly, the research shows that Apia has built on this foundation by delivering a good customer experience, with Apia customers saying the insurer has one of the best claims processes in both the property and motor insurance industries."
Travis Hughes, Apia Brand Manager, said, "We are excited to have secured the top industry position for the fifth consecutive year, but we also know that establishing and maintaining customer loyalty is something we must continue to focus on."
He talked about the range of initiatives specifically tailored to the over 50s demographic, and mentioned the Apia Good Times concert series, a yearly event on which Apia receives strong customer feedback.
Hughes' advice to other insurers wanting to turn around their customer NPS results is to be thinking about how best to cater to their customers individual needs: to be treating each customer as an individual, rather than as part of a group.
Can Apia make it six in a row? Time will tell!