Aussie insurer reveals partnership progress | Insurance Business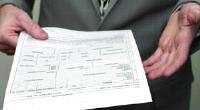 Sportscover
CEO David Lamb has spoken about the imminent partnership between the company and the Hamilton Group and revealed what the partnership will allow the company to do in 2015.
Lamb admitted that the partnership is not yet totally confirmed but said that the announcement should be imminent and is excited by what 2015 can bring.
"It's fantastic, we are at the stage where the ink is not yet dry but it is extremely advanced. The discussions are nearing closure.
"There is no reason to think that will not proceed as planned. I've got no reason to think that won't be live very shortly.
"It's exciting on so many levels for us. In terms of a partner that has recently purchased a US insurance company with licenses in 47 states so their distribution footprint is extensive and our expertise in sport make for a really exciting marriage."
Lamb also revealed what the partnership will allow Sportscover to do in the near future, with a distinct focus on the Asia-Pacifica region.
"We are poised to do more in Asia and New Zealand.
"They've both been steadily growing and I think the new partnership with Hamilton Group will enable us to invest a little bit more capital wise and infrastructure wise over the coming years and that'll allow us to grow a more expansive global footprint.
"From a local perspective, we've had a lot of very interesting contact from sports administrators and brokers alike in the last 12 months wanting to do a few different things and we are also speaking with a few technology providers about some innovations in sport and we expect in the early part of next year to make some announcements in relation to that."
With the recent departure of Damian Kerin to
Beazley
, Sportscover were able to promote from within to fill the role thanks to their focus on staff development, as was recognised with their Youth Development and Employer of the Year award from
ANZIIF
in August 2014.
"One of the things we are quite big on is people development."
"We've promoted from within and Shaun Sirbadhoo has taken on national responsibilities in the contingency field and one of his colleagues, Ross Pollard, has taken over branch management responsibilities."
After a busy 2014, Lamb is excited for what the future holds.
"We've had a tremendous year and are looking forward to an even better one in 2015."