Aussie insurer set to push up rates | Insurance Business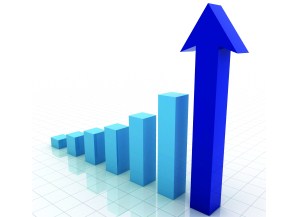 QBE is to increase rates by 5% across the group during the remainder of 2013 in Australia, New Zealand and North America.
But the increases, which will be between 4% and 5%, are expected to fall in line with inflation over the next 12 to 18 months, the insurer assured stakeholders.This is on top of 1H premium rate increases of 5%.
The outlook was given as QBE released its results for the first half of the year ended 30 June, 2013, reporting that the group's net profit after tax plummeted 37% to US$477m (1H2012: $760m). Explaining the fall, the group said the 2012 results benefited from "significant unrealised gains on fixed interest securities".
Insurance profit also took a dive, to $790m (1H2012: $958m). However, group gross written premiums were up 2% to US$9.4bn across the group. Premium rate increases averaged 5%.
The Australian and New Zealand operations delivered one of the stronger performances of the group's divisions. GWP was up 4% to AUS$2.5bn, gross earned premium increased by $44m to $2.4bn, net earned premium stayed stable at $2.1bn, and the combined operating ratio improved from 91.4% in the 1H2012 to 89.9% this half year. The insurance profit margin fell just over one percentage point to 17.3%.
QBE reported that large individual risks and catastrophe claims costs were within allowances, although it admitted they were "up significantly compared with an especially benign 2012".
The report added that the operational transformational program was "progressing well with significant operating efficiencies expected to emerge in 2014 and beyond".
Commenting on the results, QBE group CEO John Neal said: "We remain on track to deliver what we anticipate will be top quartile performance in the global non- life insurance market with a target 92% combined operating ratio and an 11% insurance profit margin for 2013.
"We are making good progress in improving key capital ratios and metrics, together with the overarching strength of our balance sheet, and we are pleased with the progress being made on the first phase of our operational transformation program."
Looking to the future, he added: "We are forecasting an increase in our combined commission and expense ratio to 32.5% including a 1% allowance, before savings, for the cost of our operational transformational program.
"The net investment yield is expected to be 2. 2% for the FY2013 which equates to an insurance profit margin contribution of around 3%."