Aussie insurer to focus on direct sales | Insurance Business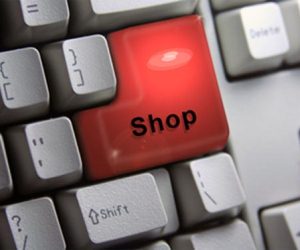 Wesfarmers Insurance will be further expanding the Coles Insurance offer which will provide "strong growth in personal lines premiums", it has revealed.
The century-old insurer will also continue to invest in a planned upgrade of its broking systems in financial year 2014 in New Zealand, and investing in launching a full policy lifecycle process in Lumley Australia.
The update was given as Wesfarmers group reported that the insurance division achieved operating revenue of $2.1bn for the full year ended 30 June, 2013, 8.8% up on the previous year.
Earnings before interest, tax and amortisation (EBITA) stood at $218m, a $17m increase on FY12; Earnings before interest and tax (EBIT) climbed up to $205m, a $5m increase on last year, which included increased reserve estimates for the 22 February Christchurch earthquake of $108m.
Wesfarmers attributed the rise in EBIT to higher premiums, which benefitted from premium rate increases achieved in the current and prior year, and a favourable claims experience in the underwriting business.
EBITA in the broking business rose to $86m, an increase of 8.9% on the previous year, and broking revenue increased by 9.7% on the corresponding period.
Although broking revenue and earnings were higher than the previous corresponding period, Wesfarmers conceded that the planned expenditure on its broking systems resulted in a "small reduction in EBITA margin, and will constrain the margin improvement in the short term".
Wesfarmers also admitted that revenue and earnings growth in one of its brokerages, OAMPS Australia, had "been more challenging, reflecting continued difficult trading conditions in the SME sector". It added that it focussed on customer retention strategies and new business growth during the year.
Gross written premium grew by 9.3%, said to reflected increases in premium rates and volumes across most portfolios, particularly Coles Insurance personal lines, motor and rural, which had more than 200,000 policies in force at 30 June, 2013.
The combined operating ratio improved to 95.3%, in line with expectations. In a group webcast yesterday Wesfarmers Insurance managing director Anthony Gianotti said the figure could further improve as much of the new business from Coles matures and becomes renewed and retained business.
"Overall, the [insurance] division has delivered a strong result," he added, "[due to] strong underwriting and targeted growth."
Follow us on Twitter @InsuranceBiz_au