Aussie insurers look to extend nat cat cover | Insurance Business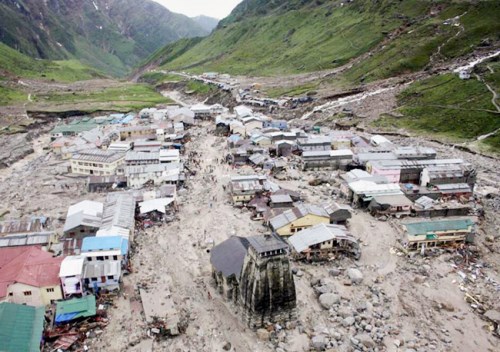 The Australian insurance industry, alongside the federal government, is looking to extend a global push to help insure natural disasters.
The industry is looking to extend the Insurance Development Forum (IDF), which was set-up by the World Bank and United Nations in April, throughout the Asia Pacific region,
The Australian
reports.
The IDF aims to extend insurance to governments in developing countries in a bid to aid disaster response. Currently aid agencies from the United States and Europe have led the charge with the IDF but the Australian insurance industry could be the next to take up a role.
"We are identifying areas where the Australian aid program may be able to encourage access to and adoption of affordable disaster risk insurance," said a spokeswoman for Foreign Minister Julie Bishop, who oversees Australia's aid program, told
The Australian.
"The Australian government will continue to consult the insurance industry, including IDF members, on overcoming the specific challenges in the Pacific."
According to the report, the
Insurance Council of Australia
(ICA) will take part in industry discussions this month with John Anning, ICA general manager of policy regulation, attending a global summit this week.
The Department for Foreign Affairs and Trade said that while there had been no contact with IDF, the aid program will focus on a pilot scheme to extend low-cost life insurance to SME employees, the report notes.
Shaun Tarbuck, chief executive of the International Cooperative & Mutual Insurance Federation (ICMIF), the peak body of co-operatives and mutual insurers, told
The Australian
that the IDF and its approach to mitigation can help developing countries become proactive on natural disasters.
Tarbuck noted that every $1 spent before a disaster will save $8 in international aid and praised the insurance industry for its collaborative approach.
"No other industry has managed to bring its whole industry to meet the senior leaders of the UN and World Bank. The aim is, if we combine forces, collaborate together, we will make a better world to protect lives and livelihoods," Tarbuck said.
Related stories:
Global insurers come together over natural disasters
Disaster roundtable champions risk reduction