Aussie market to remain tough in 2016 | Insurance Business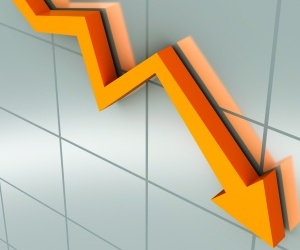 The Australian insurance market is likely to remain tough throughout 2016, with signs of improvements only coming in 2017 according to the chief economist of
Swiss Re
.
Speaking to
Insurance Business
on the release of Swiss Re's latest publication, the
Global Insurance Review 2016 and Outlook 2016/17
, Dr
Kurt Karl
said that the market will remain tough due to weak economic growth.
"The Australian non-life insurance market will remain tough in 2016, but begin improving in 2017," Karl said.
"Weak economic growth and the competitive insurance market are the two biggest factors in dampening premium growth this year and next year."
Karl highlighted the property segment of the industry as a particularly tough area of business and noted that the commercial lines business is seeing early signs of price flattening
"Prices have been softening in the property segment and this is likely to continue into 2016," Karl continued.
"The commercial lines business in particular remains competitive, but there are some early signs of prices flattening.
"Competition in the Australian personal lines market has also intensified, especially after the Australian Securities and Investments Commission (
ASIC
) established the insurance comparison site in March 2015, enabling consumers to compare home building and home contents insurance products."
Karl noted that emerging markets across the globe, particularly in Asian, are set for solid years of growth.
"Emerging Asian markets will continue to outperform other markets over the next two years," Karl said.
"We expect non-life premiums in the emerging Asian market to grow by a robust 13% in real terms for the next two years, underpinned by strong economic growth, further market liberalisation and government support to increase insurance penetration."
Karl noted that Australian insurers can do several things to ensure they thrive in difficult market with global expansion, better efficiency and use of technology the key areas for development.
"First, the larger insurers can consider expanding into Asia's emerging markets. With a strong regulatory framework and a deep labour pool, Australia is well-positioned to be a regional hub for insurance," Karl continued.
"Next, because it is currently a challenging environment given the capacity in the market, all insurers need to become as efficient as possible. Some of this is simply operational efficiency, but today's technology – its computing power as well as data analytic techniques – can particularly assist in reducing underwriting and distribution costs. In underwriting, segmenting the risks in, for example, a complex engineering project can result in improved pricing and a larger volume of premium to cover a wider range of risks.
"In distribution, segmenting the market and focusing on approaching the clients in each segment through their preferred channel and meeting their highest needs can also increase insurance penetration
"Using technology to find and market to these underinsured companies, governments and households is a great way to support premium growth in today's challenging market."