Aussie organisation reveals plans for insurance products | Insurance Business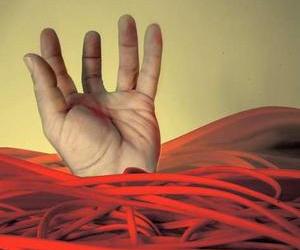 A national community organisation is planning to introduce a set of personal insurance products into the market next year aimed at providing low income consumers with affordable coverage.
Good Shepherd Microfinance is urging insurers, underwriters and brokers committed to offering affordable and appropriate insurance to underwrite and help distribute affordable home and contents coverage.
Dominic Collins, innovation manager at Good Shepherd and author of a report on inaccessible insurance, told Insurance Business nothing was "off the table" in terms of how the insurance products are built.
"We are talking with all and any interested parties about distribution, pursing both traditional and non-traditional channels," he said. "This could include online, brokers, in-store and through other intermediaries, including potentially housing providers. This will depend on the product and the structure."
Collins said the organisation would first work on providing affordable home and contents insurance before tackling motor insurance, which he said was "more challenging in many ways".
Collins' comments follow the publication of a report making a series of recommendations to improve access to insurance. These include expanding the availability of fortnightly direct debits to a broader range of products; the acceptance of fortnightly premium payments from policyholders; community-rated policies for direct sales; and group insurance policies without an opt-out.
Good Shepherd also plans to work with stakeholders to develop appropriate products for people on low incomes, and piloting insurance products; conduct market research to better understand the insurance needs and wants of low income consumers, and to assist insurers in better understanding the market.
A recent report by the Centre for Social Impact shows 17.7% of the Australian population is fully or partially excluded from financial services, including insurance, placing the vulnerable in a precarious position. Other reports suggest more than 20% of the population do not have home contents insurance.
"We know people want insurance, but without access to appropriate and affordable insurance it is impossible to give a meaningful consideration to asset protection," Collins added.
"Not all insurance products will be appropriate for all people, but higher insurance uptake has benefits for many stakeholders as it increases resilience, protects assets, reduces the burden on welfare and relief agencies."
To read the full report, click here.