Aussie veteran snags Chubb Asia Pac role | Insurance Business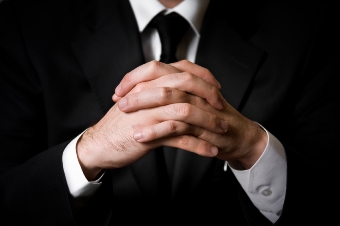 Chubb
has announced that it has appointed a veteran of the Australian insurance industry to a regional role in its recently merged business.
Darren Cant has been made head of risk engineering for property and casualty in Asia Pacific and will be based in Melbourne.
Cant joined ACE in 1996 and has more than two decades worth of industry experience and will lead a team comprising of 32 risk engineers based in 10 countries will retaining oversight of the P&C risk engineering team in Melbourne, where he will be based.
In other moves within the risk services division, John Stabelos, currently Asia Pacific zone loss control manager will be P&C technical risk engineering manager, Asia Pacific and will be based in Melbourne.
Current loss control technical manager, Peter McKay, will become P&C risk engineering manager, Australia- Northern Region and will lead the P&C risk engineering teams in Sydney and Brisbane and will be based in Sydney, whilst John McNamara, currently property risk engineering manager, Australia - North Region will be property account manager, Australia.
Paul McNamee, deputy regional president and head of P&C in Asia Pacific for the business, said the moves across the Asia Pacific region highlight the expertise of the business.
"The risk engineering team line-up brings together recognised experts in their fields and geographies," McNamee said.
"I am confident that we will deliver an unrivalled breadth and depth of risk engineering services to our insureds and business partners across all market segments."
Senior vice president and international risk engineering service manager, Raimund Navakas, added that Cant's team will add to the "world-class" international risk engineering practice.
"Darren and his team will provide our insureds with a holistic view of risk that covers both first and third party exposures," Navakas said.
"They will also assist in developing pragmatic ways to reduce, eliminate or mitigate such risks – a testament to our world-class global risk engineering practice."
The moves
follow those made for the Australian business
as the multi-billion dollar merger between both ACE and Chubb is scheduled to be completed this week.