Aussies favour colleagues' insurance advice over brokers | Insurance Business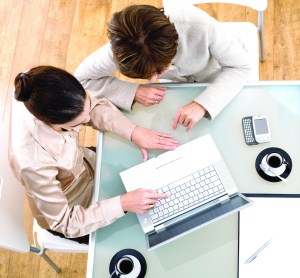 Brokers should invest more time in client relationships, argues a new survey from Aon Risk Solutions that warns businesses could be contributing to their own underinsurance due to a lack of expert advice.
The survey results revealed that 50% of businesses with turnover between $15m and $100m opt for recommendations from colleagues as their preferred way of garnering insurance information. Brokers weren't even ranked as the second highest-ranked source of information either, with more companies opting for advice from industry associations than advice from brokers.
Andrew Gordon, head of marketing at Aon Risk Solutions, argues that this is a concerning result – especially as businesses are typically underinsured to the tune of 25% to 45%.
"This is a worry given that more than two-thirds (71%) of businesses rate their insurance needs as complex," he said. "It's frankly unlikely that consulting with colleagues is going to provide the information a business needs to get the right type and level of insurance."
Gordon added that many businesses seemed frustrated with the service provided by their broker, including a prevalence of "infrequent transactional-style contact". He suggested that companies and brokers should do more to improve their relationships and avoid unnecessary exposure by having clearer expectations around services provided by brokers.
"Where are brokers adding value? Is it simply transactional, getting multiple quotes and presenting them to the client?" asked Gordon. "A lot of clients do value that in the mid-market space. But the need for advice, the need to be able to speak to your client about their industry segment, that just comes through time and time again. They want a broker who really understands their industry."
The survey also revealed that effective insurance program benchmarking was seen as the most important service a broker could provide, with 47% of respondents ranking it at number one. However, Gordon also commented that businesses may not be clear on what effective benchmarking entails, instead mistaking it for "shopping around for cheaper premiums".
He therefore urged businesses to challenge brokers on what data being used to fuel benchmarking exercises. Aon Risk Solutions suggests that the key results of a benchmarking exercise should include industry analysis, operating revenue/turnover, employee numbers and operations, as well as premium costs.