Aussies take leading role in global insurance body | Insurance Business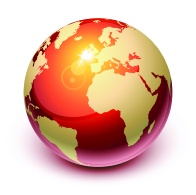 The ICA has praised the work of the Global Federation of Insurance Associations since its establishment 12 months ago, stating that it is providing a "cohesive industry presence".
The non-profit organisation, of which the ICA is a founding member, represents national and regional insurance associations and makes representations to governments and regulators where necessary. It has voiced industry opinion on a number of issues including natural disasters, the systemic risk debate, ComFrame, market conduct, trade issues and initiatives on financial inclusion and anti-money laundering.
The ICA said the body had afforded Australia a series of benefits. "Our participation in GFIA is helping us enormously in terms of leveraging our advocacy efforts on these important international issues," ICA CEO Rob Whelan said. "In turn, we are able to tap into GFIA for the benefit of our members and give them a worldwide view of what's happening in the industry."
"Insurers around the world face many of the same issues, in particular the internationalisation of regulations and financial standards," a spokeswoman added. "For the Australian insurance industry, GFIA provides a much-needed and cohesive industry presence on matters of national, regional and global importance."
Among some of the tasks the GFIA has undertaken, with support from the GFIA's Financial Inclusion working group, the ICA formed a Financial Inclusion Committee in Australia to develop the industry's position and engagement strategy on domestic and international financial inclusion issues, including micro-insurance and financial literacy. On the global front, the working group has established a relationship with the Financial Inclusion sub-committee of the International Association of Insurance Supervisors (IAIS).
In addition, Whelan gave a keynote presentation on insurer responses to flooding in Australia at a specially convened workshop held in Rome, in June, by GFIA's Natural Catastrophe working group.
Through its trade working group, GFIA has advocated with Asian authorities the benefits of lifting restrictions of foreign capital in insurance joint ventures.
And ahead of the recent G-20 summit held in Russia, GFIA issued a letter to the Russian G-20 Presidency highlighting the important role the insurance sector plays in stimulating long-term economic growth and setting out insurance-related issues that it feels should be explicitly referenced in the St Petersburg action plan.