Austbrokers 'not looking at Asia' | Insurance Business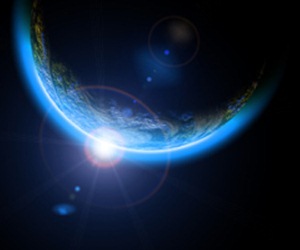 Austbrokers
has confirmed that they are focusing on the Australian and New Zealand marketplace rather than move into Asia.
Speaking on the release of their results yesterday, chief executive and managing director of the company,
Mark Searles
, said that the company is focusing its attention on growing its brand locally.
"No, from our point of view, we aren't looking at Asia," Searles said
"From our perspective, clearly we want to make sure we are utilising New Zealand very much as a marketplace to ensure we get our model right and ensure that we can demonstrate that and off the back of that, that gives us confidence to then go and potentially look elsewhere but right now that is the core focus for us.
"There is plenty of opportunity in Australia in New Zealand given our strategy.
"Again, it comes back to discipline, we aren't just going out and buying things for the sake of it or spending large sums of money on different areas, it has to accord with the Group strategy."
With a record breaking year of acquisitions under its belt, Searles said that the company may look at more activity in the coming year but funds have not been set aside, unlike
Steadfast who revealed a $110 million budget this week
.
"We don't go out there and say we are going to spend
x
amount on acquisitions, it's basically in so far as a target fits our strategy, our criteria then absolutely. And equally, they fit our business model because not everyone is going to be interested in a partnership approach and we accept that," Searles said.
Searles called the Austbrokers result "very solid in what has been a very challenging marketplace," and noted that the growth in key areas was down to the hard work of brokers that stands the company in good stead for the future.
"They are out their looking at new or different ways of boosting income which is why we've seen growth in new business – increasing the client count, the policy count, cross-selling," Searles said of his broker partners.
"All of these things basically make for, when a market upswing occurs, we are in a very strong place but, we aren't waiting for that.
"Clearly we've seen New Zealand deliver, the risk services division deliver over $2 million worth or net profit before tax to the Group, and these are all new areas within the year so if you look where are they going to go in the following year then it's got to be good.
"We, like others, have been affected by a premium rate decline in the marketplace but we've been really, really pleased the way that our income diversification approach, our strategic approach has more than compensated for that so it's a strong set of results."