Austbrokers outlines plans to boost members' earnings | Insurance Business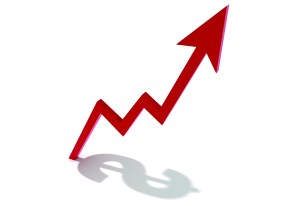 Fresh from completing two acquisitions, Austbrokers has revealed plans to help those businesses already on its books.
Over the next 12 months, Austbrokers plans to create frontline services offering to help partners increase their sales activity.
"It has been on our radar to review and implement it," Fabian Pasquini, general manager acquisitions and development at Austbrokers told Insurance Business.
Services will include assisting partners marketing their businesses to attract clients and to improve sales activity.
"We already provide back office services and will continue to. But some businesses are marketing themselves already and are doing this well but some could do it better with our assistance as we are able to invest in the resources," Pasquini said. "We will step up our commitment and focus in this area over the next 12 months. It creates an environment where it can provide more value for our partner businesses."
The network made two acquisitions this month, buying a 50% interest in Dalby Insurance Brokers and outright purchasing Team Insurance Agencies.
Austbrokers RIS acquired Team Insurance Agencies because of the "geographic location, the calibre of people and because it is an opportunity to leverage our knowledge and relationship with that business".
Pasquini said the owners of Dalby were considering the future of the business and "decided to do something about it well in advance".
Austbrokers Holding has acquired around 90 businesses since it listed in November 2005. Pasquini said this was a combination of brokers becoming more aware of the network and Austbrokers being proactive.
"The market is very active right now. There is a lot of people considering what their future steps are."
However, the industry is not without difficulties. "The challenge for brokers remains improving their margins via sales growth, technological improvements and efficiency gains," he added.