Australian businesses unprepared for cyber attacks | Insurance Business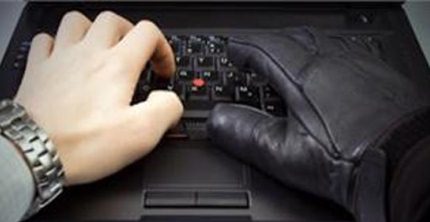 Some Australian businesses are unprepared for cyber attacks, according to General Manager
Allianz
Global Corporate & Specialty – Pacific, Holger Schaefer.
Speaking on the release of the annual
Allianz Risk Barometer
which details the risks Australian companies fear over the coming year, Schaefer noted that many SME businesses don't seem to take cyber attacks seriously as computer crime failed to crack the biggest risks in Australia but was fifth on the global results.
When asked whether companies in Australia and the Asia-Pacific region are taking the threat of cyber attack seriously, Schaefer noted: "I would say most of the companies, especially the exposed companies like banks or if you look at insurance companies ourselves, I know we take it very, very seriously. Allianz is investing a lot of money and building big teams and departments to make sure nothing happens.
"If you go to the more SME type of company, maybe not that much. Australia is far away and people think that the evil in the world is not in Australia and it's all especially in Europe and the US, where the major, blockbuster companies are based but I think it's coming closer."
"It is certainly the case that cyber attacks will increase around the world and Australia will be part, and will see that increase as well. I'm 100 per cent certain."
Business and supply chain interruption once again topped the list of biggest risks facing Australian companies in 2015 with 47 per cent of respondents highlighting this as their main issue.
While Schaefer noted that business interruption is a common cover for almost every business in Australia, he still warned that there is still an unknown element to the coverage that some clients may not think of.
"What, to a certain extent, is still unknown is the interdependencies of multiple companies involved in a supply chain. We have seen that during the tsunami in Japan where the car manufacturing industry and supply industry were affected and I believe surprise can still be seen here and there in other industries and other countries as well.
"I'm not saying that's going to happen in Australia or to companies in Australia but, in general, there is still a little bit of an unknown aspect to it which could lead to surprises when we see national catastrophes and a large number of clients are affected."
The annual
Allianz Risk Barometer
ranks the biggest risks facing business around the world and there were some surprising differences between the Australian and global results.
Whilst business interruption topped both the global and Australian lists with 46 and 47 per cent respectively, natural catastrophes and fire and explosion round out the worldwide top three while loss of reputation or brand value and intensified competition complete the Australian podium.
"I would think this will rise due to the economic downturn I think there is pressure on the margins and I think all companies in Australia will have to fight harder to be profitable, to grow, to make business. I personally believe the competition will increase," Schaefer noted as intensified competition rose eight places on the Australian list but fell one on the global barometer.
"We've seen that in the insurance industry. If you look at the broker world for example, there is far more competition than there used to be years ago."
Talent shortages and an aging workforce was fourth on the Australian list as 24 per cent of businesses noted this as major risk but globally, it failed to crack the top ten on the global list while market stagnation was a new entry for Asia-Pacific and Australia.
"Australia is more and more affected by the global economic downturn and I think every company has to deal with that," Schaefer said.
"If you look at mining for example, one of the most prevalent industries here in Australia, the boom years are certainly over. There is more pressure and with that, risks rise. Whether its cyber or increased competition – margins will not be where they used to be."
Schaefer believes the survey is vital for insurers, and brokers alike as it gives an important insight into the client world and the global aspect of the study allows the industry to be ahead of the curve when it comes to coverage.
"Sometimes you have a new development maybe in Europe or the US and people here haven't thought about it but in a couple of years, that issue might hit this market and clients here.
"Australian companies are becoming more and more global, dealing with clients around the world and we have global issues. Nothing is domestic any more."
Top global risks 2015
Business Interruption and supply chain – 46%
Natural catastrophes – 30%
Fire/Explosion – 27%
Legislative/regulatory changes – 18%
Cyber crime, IT failures, data breaches and espionage – 17%
Loss of reputation/brand value – 16%
Market stagnation/decline – 15%
Intesifeid competition – 13%
Political/social upheaval or war – 11%
Theft, fraud and corruption – 9%
Top Australian Risks 2015
Business interruption and supply chain – 47%
Loss of reputation or brand value – 35%
Intensified competition – 35%
Talent shortages/aging workforce – 24%
Natural catastrophes – 24%
Market stagnation or decline – 18%
Market fluctuations – 18%
Commodity price increases – 18%
Changes in legislation/regulation – 12%
Credit availability – 12%