Australian holidaymakers urged to prepare for the unexpected | Insurance Business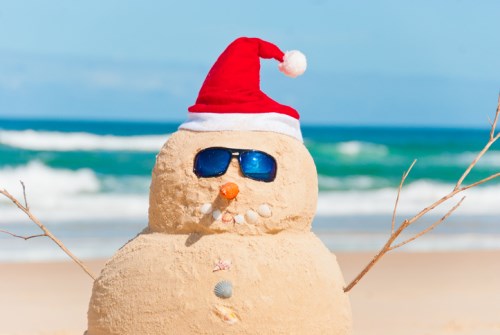 A major insurer is urging Australian holidaymakers to equip themselves with relevant information and adequate travel insurance as it releases its new claims data.
According to
QBE
's findings, 40% of the total number of claims made by international travellers in 2015 were for medical purposes − 58% more than those made for travel delays and associated costs, and more than double those related to baggage theft, loss, or damage. Lost, stolen, or damaged mobile phones comprised 10% of the claims, and cameras and accessories accounted for another 4%.
Nicole Smith, head of QBE Assist, said: "We literally only live once, so instead of using the slogan to justify taking risks, use it instead as a reminder of what's at stake – whether that be long term damage to your health or bank account."
QBE's data showed that getting medical care overseas could be pretty expensive, even for relatively simple procedures. The insurer listed some recent claim costs for international travellers.
$33,000 for an allergic reaction to seafood - USA
$29,500 for a viral infection - Ecuador
$45,000 for leg and back pain investigations- four hour admission – Hawaii, USA
$10,000 for gastroenteritis - Germany
$12,000 for lacerated leg- tripped on wet tiles – Thailand
$252,000 for severe injuries - motorcycle accident - Thailand
"Venturing overseas over the summer break may be a fantastic opportunity. But things don't always go to plan and often that's far more worrying when you're far from home," Smith said, adding that for most people, their greatest fear is to end up in a foreign hospital injured or sick.
To avoid holiday hassles in an emergency, QBE Assist advised Aussie travellers to do the following:
Research their destination and any current travel warnings;
Ensure they have adequate travel insurance suited to their destination of choice and the type of holiday they are planning;
Know the local equivalent to Triple 0 and keep emergency contact details and policy numbers;
Try to obtain a medical report in case of illness or injury and keep any receipts for treatment and copies of any documentation from the medical provider;
Check if they are covered for any existing condition;
Try to obtain a police report, a witness statement, or loss report from the hotel, transport provider, or venue where the loss occurred in case of theft or other loss;
Contact a local Australian consulate if passport is lost;
Make copies of all travel documents and send them to yourself, save on your phone and email to them to a friend;
Register travel plans via http://smarttraveller.gov.au.
Related stories:
Aussies claim millions in stolen and damaged gadgets
Neighbours can be part of holiday security solution - study