Australian insurer IAG confirms jobs will go as petition to fight it ramps up | Insurance Business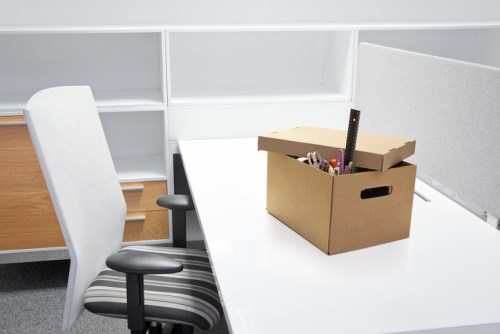 IAG told investors at a strategy briefing in Sydney yesterday that it will take drastic steps to increase efficiency and cut operating costs of around $250 million per year over three years.
The strategy announcement follows
reports last month
that the company was looking to offshore jobs in order to make it easier for customers to deal with them.
The insurer's chief operating office Mark Milliner confirmed jobs would be cut but couldn't give any specifics.
However, he said: "We will be relentless in the execution of our work to simplify the model of IAG."
Milliner said automation and robotics would make IAG a more efficient organisation, adding: "Overall, there will be fewer people at IAG in the future."
Group CEO and managing director
Peter Harmer
said core claims and policy administration systems would be consolidated to reduce them from 32 to two platforms while a simpler procurement model would also be introduced.
This would see the insurer's product range reduced from roughly 1,500 to 400.
Harmer explained the company's strategy using two themes – leading and fuelling.
He said making changes to the way the company operated was essential so that IAG could continue to drive innovation.
"Leading has our customers at the core, and aims to provide inspiring customer experiences through our people, technology, innovative products and smart ideas," he explained.
"Fuelling means making the necessary changes to the way we operate – simplifying processes and systems, and optimising resources to be more efficient so we can invest in leading."
Meanwhile, a petition started on
change.org
by an upset NRMA employee who fears the job cuts from IAG in Australia could start as soon as January, has gathered momentum in the weeks since the news was first revealed.
It now has nearly 20,000 signatories, many from policyholders worried about getting good clear phone service as well as the effects on the job market in Australia.
The unnamed NRMA employee said they were upset, "Not just for me, but for so many dedicated, long-serving workers at NRMA Insurance who are now being thrown under the bus for cheaper labour.
"We need to show them that they will also lose customers and respect if they hurt Aussie workers by offshoring jobs."
Contact centre expert Justin Tippett said while the costs involved in offshoring operators were substantially lower, companies that did so could put the customer relationship at risk at one of the most critical points – i.e. when something isn't quite going to plan.
He pointed to the telecommunications sector, where Vodafone uses its Australian-based customer service as a differentiator, 'putting service ahead of profits' because 'that's what our customers want'.
Tippett said: "With the contact centre increasingly becoming the front door (or only door!) for a number of businesses, the contact centre agent is often the sole representative of your business, the only point in which a human connection is made.
"I'm no rocket scientist, but you'd probably want to make sure that experience is a good one, right?"
Related stories:
IAG may offshore jobs
IAG reveals $200m double nat cat hit