Australian insurers announce merger | Insurance Business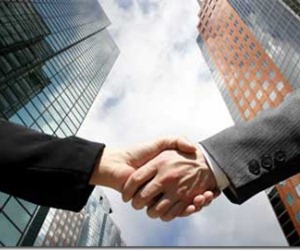 Adroit Insurance Group and Impact Chapman Welsh Insurance Services (ICW) have announced a the merger of their businesses.
Both based in Geelong, the new partnership is set to create "a massive financial services presence" in the Victorian city and surrounding areas.
The combined business will trade under the Adroit brand and business model with Darrell Fenton, Danny O'Leary and Stephen Sells of ICW becoming partners in the Adroit Geelong business,
The merger will bring together nearly 9,000 clients across the Geelong region and more than $36 million in gross written premiums.
Andrew Locke, Managing Director of Adroit said of the partnership: "The merger brings together two businesses with similar cultures and complimentary skillsets, and aligns with the Adroit model and ambition to partner with likeminded and quality people.
"In addition to this ICW have a proven track record of investing in the local community, something that we as a business value enormously."
Managing Director of ICW, Darrell Fenton, sees the merger as "a natural fit for us and enables us to capitalise on the respective strengths of each business."
Fenton continued: "The decision to merge further reinforces our commitment to provide our clients with superior professional and personal service. Adroit has a fantastic business model and are very community focussed. It's exciting times ahead for all concerned."