Australian tourism operators hit by lack of insurance cover | Insurance Business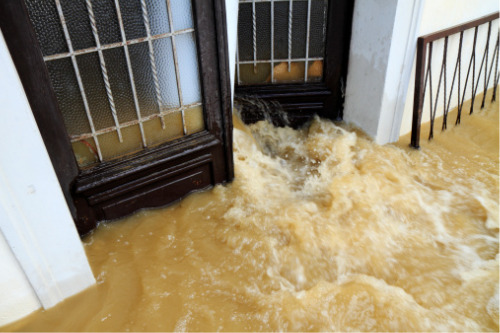 The COVID-19 pandemic impacted tourism operators in Australia last year. Now, it seems these operators can't take a break as they face a major clean-up after the recent floods – with some finding it difficult to pay for repairs due to a lack of insurance cover.
Carol Curry, the manager of the Marina Holiday Park, shared with Reuters that she had to slosh through the mud to reach the flood-damaged cabins in the park following the rains and floods that devastated Australia's east coast earlier this month. She also tried to contact guests to cancel bookings.
"The park went under, and so did all our reservation books and computers and things like that, so it's been a bit of a challenge," Curry told Reuters. "We actually had guests turn up last night to check-in, so, unfortunately, they had to go elsewhere."
Anissa Manton, the co-owner of Stoney Aqua Park, shared how she was facing significant financial losses after her insurer said her park's insurance policy would not cover flood damage. The park is now facing a six-month clean-up.
Tourism Australia highlighted that tourism is a major contributor to Australia's economy, generating around AU$61 billion in 2018/2019 and employing around 5% of the country's workforce.
The sector was hit hard by the COVID-19 pandemic when Australia closed its international borders to protect against the pandemic. A series of internal border closures to stem outbreaks left the sector more devastated. After the government eased internal restrictions earlier this year, operators were preparing for a bumper holiday period – only to get shut down by the east coast floods.
The recent floods highlighted Australia's underinsurance problem, with Allianz revealing that 95% of its customers in NSW have decided to ditch flood insurance. The Australian Competition and Consumer Commission (ACCC) also revealed that premiums in cyclone- and flood-prone areas in northern Australia increased by 178% over the past 10 years.
Emergency Management Minister David Littleproud said the government was committed to increasing funding for mitigation in hopes that insurers keep their promises in reducing premiums.
"We're currently working with the states to roll out $260 million worth of mitigation works," Littleproud said, as reported by ABC.