Australia's natural tourist spots in the "firing line" of climate change – report | Insurance Business Australia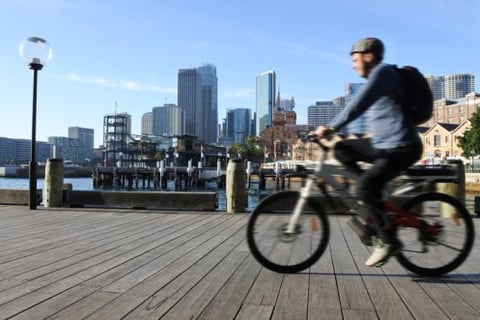 Australia natural tourism spots – and the businesses that operate within them – are in the "firing line" of climate change, a new study has warned.
The report by the Climate Council, an independent non-profit organisation, said tourist attractions could be hit by extreme heatwaves, increasing temperatures, rising sea-levels, coastal flooding and catastrophic coral bleaching.
Beaches – the country's top tourism attractions – are particularly threatened by rising sea levels. Sydney, Melbourne, Hobart, Cairns, Darwin, Fremantle and Adelaide are projected to have a least a 100 fold increase in the frequency of coastal flooding events should sea levels rise by half a metre.
A survey cited by the report showed that 17-23% of tourists would respond to beach
damage scenarios by switching destinations. This could lead to "an estimated $56 million loss
per year for Sunshine Coast in (QLD) Queensland and $20 million per year for the Surf Coast in
Victoria," the study said.
Severe tropical cyclone Yasi, which hit the North Queensland Coast in February 2011, was one of the most powerful storms to hit the region since records began. The report said this cost the tourism industry about $600 million.
Warmer waters may also lead to an increase of attacks by the deadly Irukandji jellyfish, which are spreading further south and are seeing their season lengthening.
"Irukandji have been observed as far south as Hervey Bay and Fraser Island and could eventually be found as far south as the Gold Coast," it added.
Tourism is a major part of the Australian economy, providing more than half a million jobs and accounting for 5% of the workforce.


Related stories:
Will natural catastrophe losses lead to leap in reinsurance ratings?
Aon Benfield reveals the costliest weather disasters