Australia's riskiest industries revealed | Insurance Business Australia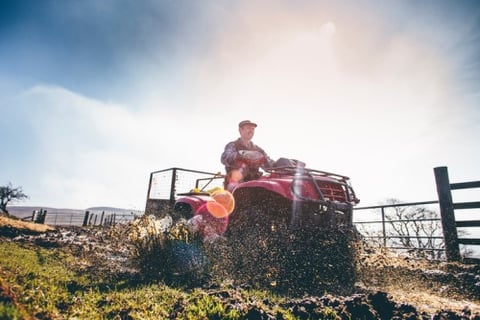 You know it's a dangerous world out there. And if any one of your clients belong to a recent analysis' most dangerous industries, then the least you can do is let them know how they can adequately get themselves covered.
The agriculture, forestry, and fishing industry retained the top spot among Australia's most dangerous for the third consecutive year; while on the more positive side, financial and insurance services posted only 620 serious injuries and no fatalities in 2016.
These findings were from the latest Safe Work Australia data, which examines compensation claims and fatalities by industry for 2016, compiled by comparison website
finder.com.au
.
The finder.com.au analysis found agriculture, forestry, and fishing to be the least safe for workers, with 44 fatalities and 3,510 serious injuries; followed by transport, postal, and warehousing; and construction in third place. These three industries recorded a massive 69% of all workplace fatalities for 2016.
Graham Cooke, insights manager at finder.com.au, said the number of fatalities doesn't necessarily represent the risk level in the workplace.
"While agriculture, forestry, and fishing sees less fatalities than other industries, it has a far higher incident rate as a proportion of the number of workers, and that's what makes it more dangerous," Cooke said.
The analysis also revealed that compared to the year before, electricity, gas, water, and waste services rose four levels to the fifth spot; while mining dropped one level to the seventh position.
A bright spot to this dreary ranking was the decrease in overall fatalities from historical levels.
"It's not all bad news since workplace fatalities and injuries have decreased by 41% and 21% respectively since 2007," Cooke said, as he called for increased investment in additional protection for workers.
"Sole traders and independent contractors aren't covered under workers' compensation like regular employees are, so they should consider income protection as a safety net," he said.
Related stories:
Study reveals high-risk industries
Workplace risk mitigation can improve business performance, says AUB risk leader