Authorised rep book spike encourages move to automate processes | Insurance Business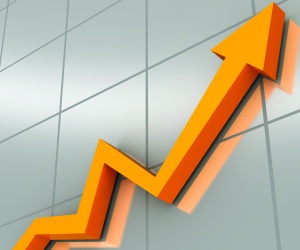 Westcourt General
authorised representative Megalines says the business's family day care book has grown by almost 1000% since partnering up with
Ansvar
, and now plans to automate part of the process to meet growing demand.
Melbourne-based Megalines, which specialises in providing insurance solutions for construction clients and consultants, has been providing Family Day Care insurance solutions in partnership with Ansvar for three years.
Megalines managing director Bunmi Ajayi told
Insurance Business
the family day care book of business has grown by 1000%, from working with just a handful of clients.
"When the opportunity arose to set up a scheme, I took it up," Ajayi said. "I saw there was a gap in the market that would allow us to this. There weren't many players operating in that market.
"At the moment the family day care book of business is manually operated and we have a dedicated team looking after clients but because the number of clients is growing, we believe we should automate part of it before the end of the year. It will be a quote and buy system."
Megalines, which was set up in 2007, will initially take online public liability for family day care, and will afterwards consider automating other classes for family day care.
"We might add on other products later on but we can still successfully manually provide property, travel and personal accident. Public liability is compulsory for operators," he said.
Ajayi said its construction and consultants insurance offerings will remain manual as they are much more complicated.
"Each client in construction and consultant is different. These aren't tick boxes risks. They need bespoke policies. For family day care public liability there are certain things that are required and we can automate that but within each sector, we still want to maintain that personal element."
It is even more necessary that the human element is maintained, particularly with consultants because not all are aware of the risks of cyber attacks, Ajayi said.
"Consultants hold a vast amount of information agouti their clients but may not be aware of their exposure. We have spent a great deal of time educating them on this."
In the immediate future, the company is focused on continuing to build its brand in the immediate future, and look for gaps in the market.
Ajayi said: "I don't want us to be all things to all people, I just want us to be the best."