Average written premiums drive up insurer's GWP | Insurance Business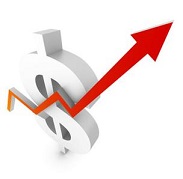 Suncorp
's general insurance arm's gross written premiums for the year to 30 June 2014 increased 5.1% to $8.725bn, excluding FSL.
Including FSL, GWP increased 3.3% to $8.9bn. Personal lines GWP, excluding FSL, increased across both home (up 6.3%) and motor (up 2.6%), and primarily driven by increases in average written premiums. Commercial lines GWP increased 6.8% to $2.3bn.
The general insurance profit before tax also increased from $1.2bn in 2013 to $1.434bn in the six months to 30 June 2014.
The insurance trading result was $1.2bn, up from $959m the prior year. This represents an insurance trading ratio (ITR) of 15.5% (2013: 13.1%). Suncorp said the key drivers for this were premium growth, favourable natural hazard and investment experience and a continued focus on claims and expense management.
Compulsory Third Party (CTP) increased 7.4% following further growth in both the Queensland and New South Wales markets and the entry of Suncorp into the Australian Capital Territory CTP market. Net incurred claims were $5.2bn, up from $4.9bn in 2013, with a loss ratio of 67.8% (2013: 67.4%).
Natural hazard claims were $538m, $27m below long run allowances. Reserve releases of $109m were primarily attributable to a benign wage inflation environment and proactive management of long-tail claims, offset by strengthening in the estimation of the February 2011 Canterbury earthquake claims costs.
Total operating expenses remained relatively stable. Investment income on insurance funds was $487m, up from $334m in 2013.
Investment income on shareholder funds of $269m, down from $313m in 2013.
Overall, Suncorp Group reported net profit after tax of $730m and profit after tax from the business lines was $1.3bn.
Suncorp CEO Patrick Snowball said the company's strategy and focus on simplification were reflected in the group's strong financial results in 2014.
"We've achieved significant milestones in simplifying our business and delivering ongoing cost savings. We've made appropriate investments in technology, data and business intelligence and we've taken the necessary measures to account for fundamental changes in the life insurance industry," he said.