Aviva declares full-year financial results | Insurance Business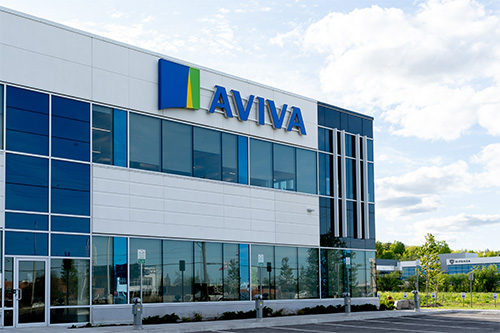 "Good progress, but much more to do."
That was how Aviva CEO Maurice Tulloch summarised the insurance giant's full-year financial results for 2019, released this morning.
The figures saw Aviva's operating profit climb by 6% to stand at £3,184 million (around AU$6,183 million), while operating EPS was up 8% to 60.5 pence. General insurance net written premiums climbed by 2% to £9.3 billion (around AU$18 billion), while its general insurance combined operating ratio slipped slightly from 97.2% one year earlier to 97.5% this time around.
"In 2019, we set out our priorities and financial targets, strengthened our leadership team and remained focused on helping our customers prepare for a better future," said Tulloch. "We've made good progress, but there is much more to do.
"In general insurance, sales are up 2% and the outlook is positive in the majority of our markets. In our major life businesses, we have increased customer net inflows and grown assets by 9% to £417 billion. Aviva Investors secured third party net inflows of £2.3 billion on the back of strong investment performance.
"My objective is to run Aviva better. We will improve business performance and enhance returns through disciplined action on expenses and underwriting. We will focus capital and resources where we can achieve competitive advantage and strong returns and we will take robust action across the portfolio where our performance falls short or where we can see a better way of delivering value to our shareholders."
Focusing in on individual markets, its home turf of the UK saw its combined operating ratio (COR) slip from 94.6% in 2018 to 97.9% this time around, despite a 1% jump in net written premiums at £4,218 million. Canada, meanwhile, enjoyed a significant turnaround – its combined operating ratio improving from 103.1% to 97.8% with net written premiums also up 5% to stand at £3,061 million. Indeed, Canada was noted as driving the company's recovery in chief financial officer Jason Windsor's report. Europe, meanwhile, enjoyed a 2% climb in net written premium but a fall its COR moving from 93.5% to 95.7%.
Going forward, Tulloch outlined his goals for the insurer while also acknowledging a potential threat from the coronavirus.
"My goal is for Aviva's portfolio of businesses to be best in class," he said. "We will achieve this through a relentless focus on the customer and commercial rigour as we execute our business plans and we will reallocate capital to maximise performance. In short, we will run Aviva better. In 2019, our customer numbers were up 2% to 33.4 million and we improved growth in premiums and managed assets. There is much more to do, simplifying our business, reducing costs and navigating competitive markets to make Aviva a stronger, simpler and better company.
"COVID-19 presents a new uncertainty in 2020. Our primary focus is the operational readiness and safety for our customers and staff, such that we continue to deliver on our promises. Our scale, diversity and the strength of our balance sheet allows us to meet short-term challenges."