Aviva-backed study highlights gender diversity issue | Insurance Business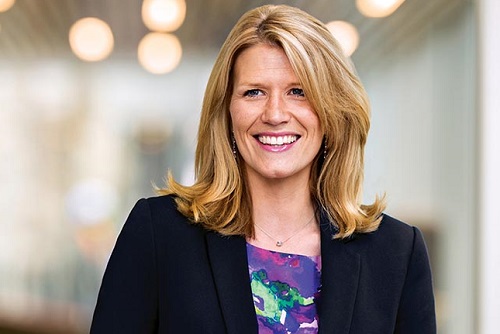 British insurance giant Aviva, which has a 'women in leadership' programme in place, is behind a report by Cranfield School of Management on gender diversity in the boardroom – and let's just say The Female FTSE Board Report 2018 paints a not-so-rosy picture.
Based on data provided by the UK's top 350 companies, detailed analysis by the school's International Centre for Women Leaders found two different narratives for FTSE 100 and FTSE 250 corporate boards. The report, supported by Aviva for the second straight year, used the words "disappointing," "not encouraging," and "woeful" when referring to FTSE 250's numbers.
According to the report, the percentage of women on FTSE 250 boards has only increased marginally since October 2017, from 22.8% to 23.7% in June 2018. In fact, the percentage of female executive directorships has fallen from 7.7% to 6.4%, with the number of all-male boards even rising.
FTSE 100 boards, on the other hand, have seen the percentage of women increase from 27.7% to 29%, "meaning that if the current pace continues it is possible to reach the targeted 33% by the end of 2020," noted the report. It added that a total of 264 women hold 305 directorships on FTSE 100 boards, with the percentage of female non-executive director positions being at an all-time high of 35.4%.
In contrast, "there has been disappointing progress on the FTSE 250 boards," read the nearly 50-page document.
It said: "The number of women in executive directorships has dropped from 38 to 30, with a current figure of 6.4%. This is even lower than the 9.7% on FTSE 100 boards. There are only five women holding CEO positions and 19 holding CFO/FD positions.
"If we see FTSE 250 as the pipeline for FTSE 100, then this picture is not encouraging. It is imperative that FTSE 250 companies examine their female talent pipeline, identify the challenges, and commit to improving this woeful situation."
Commenting on the report, Aviva chief people officer Sarah Morris (pictured) called on firms to act faster for the sake of their workforce and their business.
"The benefits of greater diversity are clear, so now it's up to the FTSE 250 to increase their ambition," said Morris, who is also a non-executive director on the board of Aviva Investors. "Still too little is being done to change the cultures which prevent talented women staying and rising to the top."
For Sue Vinnicombe CBE, professor of women and leadership at Cranfield School of Management, now is the time for disruptive change.
"We need to think big and act decisively in order to move the needle," she said. "FTSE 350 companies need to treat gender diversity as seriously as they treat sales, risk management, and innovation; otherwise nothing will change."
Related stories:
Why insurance industry shouldn't shy away from gender targets
Why it is definitely #time4inclusion in insurance