Award recognition for global insurer | Insurance Business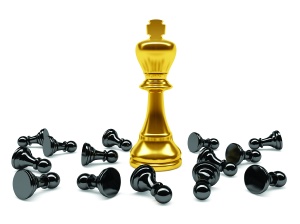 Global Finance
magazine has named
FM Global
the 'World's Best Supply Chain Insurance Provider' in its February 2015 issue.
The award recognized FM Global's 'engineering-based approach' to underwriting and managing supply chain risk.
"FM Global counts more than a third of FORTUNE 1000 companies among its clients," said the Global Finance report, and highlighted "its extended supply-chain risk insurance coverage, which encompasses suppliers and customers across the entire value chain."
Selection for the award was based on factors such as 'market share and global coverage, product innovation, customer service, technology, execution skills and client-specific implementations."
Input from industry analysts, corporate executives and technology experts was sought by the magazine's editorial team.
Global Finance boasts a reach to more than 50,000 chairpersons, presidents, CEOs, CFOs, treasurers and other top financial officers at the world's largest companies and financial institutions in 163 countries.
FM Global describes itself as a US$5.6 billion mutual insurance company whose capital, scientific research capability and engineering expertise is solely dedicated to property risk management and the resilience of its client-owners.
The mutual prides itself on its Resilience Index, which provides annually ranked scores for 130 countries and territories according to their business resilience to supply chain disruption.