'Best interest' FoFA repeal suffers unspecified delay | Insurance Business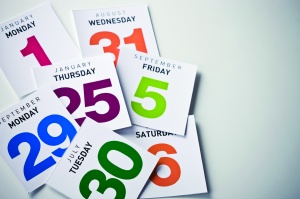 The
Corporations Amendment Bill 2014
which removes the previous government's requirement that brokers must take steps to prove they have satisfied their best interest obligations has been delayed.
The bill, which amends the previous Government's Future of Financial Advice (
FoFA
) reforms, was introduced and read for the first time last Wednesday (19 March) and a second reading was moved the next day. The bill was then referred to the Australian parliament's Senate Economics Legislation Committee, which has until 16 June to report back. The legislation was initially tabled to be passed this winter.
This will come as a disappointment to the industry, which has thrown its weight behind the changes, which seeks to reverse the work of the previous Labor Government.
One of the key changes the Liberal Government is to implement is removing the amendments to the
Best Interest Duty
provisions, which had required brokers to only move clients to a new policy or insurer if there is a proven benefit.
Former Assistant Treasurer Arthur Sinodinos, who resigned last week due to the ongoing NSW Independent Commission Against Corruption's inquiry, launched a public consultation on the changes in January. A number of industry bodies took part in the consultation including
NIBA
and the ICA.
In its submission to Government, NIBA said it generally supported the changes, but said it was unfortunate that authorities failed to distinguish the difference between a broker and other financial services advisers, pointing to the FOFA reforms as an example of brokers getting "indirectly caught up in the review of issues arising from financial planners".
NIBA conceded it would have preferred the status quo to continue but backed the changes the Liberal Government has put forward. It highlighted concerns with the current best interest duty requirement.
It stated: "Providers are required to undertake a fulsome investigation into the client's objectives, financial situation and needs before any scaled advice can be provided; and there is uncertainty on whether clients and advisers can agree on the scope of the advice to be provided."
NIBA said that the bill specifies that clients and advisers are "explicitly permitted" to agree on the scope of any scaled advice provided but the definition of scaled advice is not defined in the bill.
It added that changes to legislation would help reduce the potential exposure of advisers, "care will need to be taken to ensure appropriate investigations and the general law obligations on advisers must not be ignored".
The ICA also praised the deletion of the
Best Interests Duty
and the legal uncertainly it creates.