BHSI unveils Aussie cyber product | Insurance Business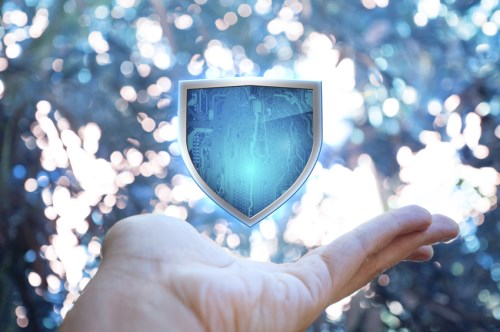 Berkshire Hathaway
Specialty Insurance (BHSI) has announced the launch of a new cyber product for the Australian market.
Launched at an event held in Melbourne last week, with similar events planned for Sydney and Brisbane this week, the cover will see the international firm partner with IT security firm Symantec and target mid-to-large firms.
Matthew Clarke, professional indemnity manager at BHSI who will assist with the cyber product which will be headed up by Emma Osgood, told
Insurance Business
that the BHSI product differentiates itself due to its clarity of cover provided, broad triggers for first party covers, removing ambiguity for the insureds and granting them access to the policy as quickly as possible; and the quality of BHSI's incident response teams.
"The policy provides coverage for first and third party liabilities arising from a data breach together with business interruption loss and emergency response costs incurred by policyholders using BHSI's pre-selected breach response team," Clarke said.
"Our offering is best suited to mid to large firms from all sectors with a good understanding of their exposures and who are looking to partner with an insurer to enhance their business continuity plans."
The partnership with Symantec came after a number of meetings with cyber security firm as BHSI looks to offer around-the-clock assistance.
"We met with a number of IT security firms through the development of our offering," Clarke continued.
"Symantec appealed to us because they have a dedicated incident response team who provide 24/7 support anywhere in the world. They are the largest civilian IT intelligence network in the world which gives them a unique advantage in effectively responding to a cyber attack."
The latest cyber coverage will also include legal and public relations support which insureds can utilise in the event of a breach, Clarke said, as BHSI looks to work alongside a select panel of "breach coaches."
"Lawyers play a critical role in our incident response as they are first port of call in the event breach. As breach coaches they help the customer navigate compliance with the range of relevant legislation as well as instigating IT forensics and PR responses.
"We have chosen to partner with Andrew Miers (HWL Ebsworth), Cam Oxley and Leah Mooney (Minter & Ellison), Dean Carrigan and John Gallagher (Clyde & Co) and Patrick Boardman (Wotton & Kearney) in the role of 'breach coach.' These firms and individuals were selected because they are the best and most active lawyers in the cyber liability sector.
"We have chosen to partner with Tamsyn Alley of Porter Novelli to provide customers with PR services due to their proven track record of providing fast, quality advice in times of crisis.
"We have been particularly focussed on ensuring that all of our partners providing 'incident response' services meet our broker partners and customers. This ensures the quickest and most timely response for our customers in the event of a cyber breach."
Clarke stressed that the development of the cyber market in Australia continues at pace as awareness from businesses continues to improve.
"The cyber market in Australia continues to develop rapidly. By the end of the year the premium pool is estimated to be $25m-$30m.
"Awareness among businesses continues to improve and with greater awareness of exposures comes a demand for insurers to adapt their offerings accordingly."
Related stories:
Zurich unveils cyberattack response solution
Cyber ransom liability insurance, a must for the healthcare industry
Major firm Drake makes cyber acquisition