Bidding war for major player heats up | Insurance Business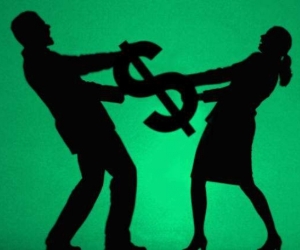 PartnerRe, a major international reinsurer, is subject to a heated bidding war between two interested parties as one has upped their offer by 5.8% to US$6.8 billion, according to the
Wall Street Journal.
PartnerRe and Axis Capital had agreed a deal earlier this year which looked set to move through to completion before Italian holding company, EXOR, announced a bid which has now been revised upwards.
The all-cash offer from the Italian company may yet be rejected by the PartnerRe board, as they have so far held firm in their commitment to Axis, but EXOR has filed documents with the Securities and Exchange Commission in the United States which will allow it to appeal directly to shareholders.
"Consistent with its fiduciary duties and subject to the existing merger agreement with AXIS Capital, PartnerRe's Board of Directors, in consultation with its legal and financial advisors, will review the revised EXOR proposal in order to make a recommendation that is in the best interest of the company and its shareholders," PartnerRe said in a statement on the revised bid.
"PartnerRe will have no further comment on EXOR's proposal until the Board has completed its review.
"As previously announced on May 4, 2015, PartnerRe and AXIS Capital reaffirmed their commitment to the companies' January 25, 2015 definitive amalgamation agreement, as amended, and announced that PartnerRe shareholders will receive a special one-time cash dividend of $11.50 per share in connection with and conditioned upon the closing of the merger."
EXOR called the latest offer "irrevocable and binding" and called on the "PartnerRe Board to recommend EXOR's clearly superior all-cash offer," to its shareholders.
John Elkann, Chairman and CEO of EXOR, believes the PartnerRe board is duty-bound to recommend the bid from his company.
"EXOR's binding offer clearly delivers superior and certain value for PartnerRe shareholders, and provides a more attractive outcome for the Company's employees and clients," Elkann said.
"We hope the PartnerRe Board agrees and does the right thing. In any event, we believe PartnerRe shareholders deserve the opportunity to choose our offer and, in order to do so, we urge them to vote against the inferior AXIS transaction."
The increased competition comes as billionaire investor and reinsurance player, Warren Buffett,
warned reinsurers of a decade long slump at an annual Berkshire Hathaway meeting
.