Big data should not replace insurer customer service | Insurance Business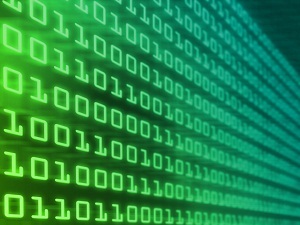 When
Allianz
in Australia decided to pilot telematics technology on its own fleet and management team, the insurer's new chief general manager of broker and agency, David Hosking, was surprised to find that he was at the higher end of the risk pool.
However, as he told NIBA delegates, it is data such as that provided by telematics – which Allianz is already using in some other global jurisdictions and is in the process of assessing and adopting in Australia - that will help improve insurer customer propositions.
Hosking told insurance brokers that insurers could have at their disposal all the data in the world due to the advent of 'big data', but if they try and replace customer service or let service standards drop, such data advantages would be essentially useless.
Hosking said Allianz is currently "investing heavily" in data and analytics as a group, with the goal of improving its end customer proposition.
On the 'technical' side, Hosking said Allianz over some years had been buying third party data to improve its ability to rate and price risk in a more nuanced way.
He gave the example of a suburb on the Gold Coast, which less than 10 years ago was being offered higher one-size-fits-all premiums based on a perceived flood risk to the area as a whole. By 2013, this suburb had been progressively broken down and risk rated using increasingly sophisticated third party data and technology such as LIDAR, to enable the insurer to price lower risk customers more accurately, with the benefit of improved customer relationships.
'Efficiency' is another benefit of big data, Hosking said, with insurers able to tap into pools of data that can cut the complexity out of the insurance process.
He gave the example of utilising information stored with important sources of third party data - such as car registration numbers, business ABN's and shopfront locations - which could cut down the processing time of customer insurance applications, improving service and experience.
Likewise, big data could be used to assess and improve customer 'behaviour', though examples like telematics, or even to identify and avoid bogus claims. It could also be used to improve insurer 'partner propositions' and identify opportunities - which Allianz is currently working on with CRM Salesforce.
Hosking said big data overall should be seen as supporting customer service, rather than replacing it, in order to maintain and build customer relationships.
The future of risk pooling is also assured, Hosking said, though big data would help insurers rate risk more accurately and understand individual customers.
And perhaps Hosking shouldn't be too hard on himself when it comes to his telematics results. After all, as delegates at the convention were told earlier in the day by Esri Australia manager of industry solutions, Gary Johnson, 93% of all drivers believe they are actually better than the average driver.
And that, Johnson said, was actually driving telematics adoption abroad, as customers looked for cheaper premiums.