Bold new underwriter looks to boost brokered business | Insurance Business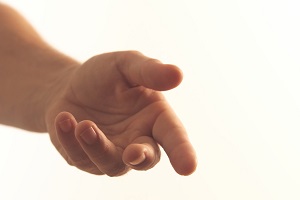 A six-month old underwriting agency that provides insurance exclusively for the not-for-profit sector is focused on adding more brokered clients to its 700-strong client portfolio.
Community Underwriting launched in January this year, taking over the Willis-managed NSW Meals on Wheels Community Related Insurance and Superannuation Program (CRISP).
The portfolio is now managed by Community Underwriting, backed by
Calliden
.
Around 90% of Community Underwriting's customers are direct clients. Community Underwriting general manager Paula Cruden told
Insurance Business
the company is focused on working with more brokers to increase its intermediated business.
"A small portion of those 700 clients is brokered but we are looking to build on that. We are aiming to increase our broker relationship, write more brokered business and include brokers in the scheme."
Cruden said the group is not targeting specific number or types of brokers either: "We are happy to work with all brokers. We are not aligned to any in particular. We are just happy to open the doors to anyone that is seeking an alternative quote for their NFPs."
Explaining how it began, Cruden said Community Underwriting was developed to take the Meals on Wheels insurance scheme "one step further".
"Meals on Wheels have had a huge involvement in the Not-For-Profit (NFP) sector in helping them maintain insurance for more than 20 years. It started off as some of NSW Meals on Wheels organisations struggling to find insurance and Meals on Wheels got together and started a scheme to provide insurance in that sector. Community Underwriting was established to take the scheme one step further."
Cruden said there was also a misconception among some NFPs that to join the CRISP scheme they would have to cease working with their current broker.
"One of the challenges for NFPs, particularly in rural areas, is that a lot of brokers involved are also their mates, and some NFPs thought to join the scheme they would have to let their broker go. A lot of them did not want to do that."
She said with Community Underwriting, losing their broker no longer needs to be a concern for NFPs.
"If we get a phone call we can provide quotes but if a client has a broker, we encourage them to get their broker to call us. We usually prefer to speak to brokers."
Policyholders are shareholders
Community Underwriting offers a unique company structure in that policyholders can become shareholders. Community Underwriting currently has six shareholder NFP organisations.
Meals on Wheels has a majority shareholding in Community Underwriting but the agency offers shares to larger clients too. NFPs who contribute more than $50,000 in premium (before government charges and GST) are eligible to become Growth Shareholders based on their contribution to the total premium pool.
Community Underwriting also operates a donation model. Each year 75% of our initial surplus funds from operating the agency will be allocated to a donation pool.
Seventy percent of surplus funds will be payable to any eligible Growth Shareholder that has renewed its insurance with Community Underwriting, based on the contribution that their insurances have made to the total annual revenue of our business.
For those organisations that are not eligible to become shareholders, 5% of surplus funds is available to smaller clients who are ineligible to be shareholders (annual premiums of less than $50,000). These clients who have renewed and paid their premiums with us will be eligible to apply for a donation for a specific project between $1,000 and $5,000.
"A lot of NFP organisations either depend heavily on government grants and/or donations to keep going," Cruden explained. "A bit of financial help from Community Underwriting goes along way. I know it helps Meals on Wheels Association run the organisation.
"It separates us from other players. No one else has this business model. We want to be there supporting NFPs."
"It has been a really exciting start to the year, Cruden added. "Calliden who have been dedicated to the scheme for the past seven years and a great support to Community Underwriting."