BoM: Extreme weather events mar 2016 | Insurance Business Australia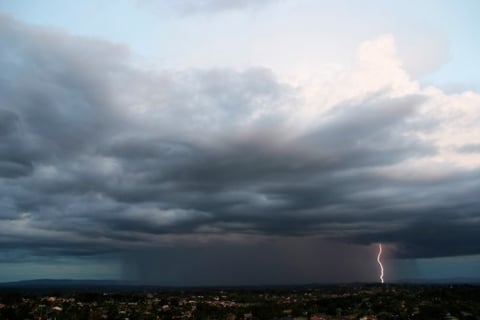 Australia suffered through a year of extreme weather events, according to the latest research from the Bureau of Meteorology.
In its
Annual Climate Statement 2016
, the BoM noted that 2016 continued a streak of record-setting years when it comes to serious weather events.
2016 was the fourth warmest year on record in Australia and, based on preliminary data, is set to see estimated global mean temperatures break records for the third year running.
The report notes that the Australian climate was influenced by a combination of natural drivers and climate change as just one year in the past 10 was cooler than average and seven of Australia's 10 warmest years have occurred since 2005.
Neil Plummer, assistant director Climate Information Services at BoM, said that the strong El Niño at the beginning of the year saw the country suffer the warmest autumn on record, followed by flooding.
"Widespread, drought-breaking rains led to flooding in multiple states," Plummer said.
"Even northern Australia saw widespread rainfall, during what is usually the dry season, greening regions that had been in drought for several years."
The northern wet season was the driest in over 20 years as just three tropical cyclones were recorded in the region with only a single cyclone crossing the Australian coastline during the season.
Most major Australian cities were subjected to their hottest temperatures on record with Darwin and Sydney recording their warmest years on record for both maximum and minimum temperature. Hobart had its warmest nights on record while Brisbane saw its highest annual mean temperature ever.
Perth bucked the Australian trend, seeing its coolest year since 2005.
"Almost all global land areas are expected to be warmer than average in 2016, with the only exceptions being northern and central Argentina, parts of southern Western Australia, and a small area of southern China," the report continues.
"No year since 1985 has observed a below average global mean temperature, and all of the 10 warmest years have occurred between 1998 and the present."
With bushfire season in full swing, high temperatures throughout the year could leave many Australians at risk. Late last year, both the
Insurance Council of Australia
and the BoM warned that this disaster season could be a big one.
While that has failed to materialise so far, the insurance industry will need to remain on alert throughout the summer months.
Related stories:
BoM: Tropical Pacific likely to remain ENSO neutral this summer
$100 billion global insurance gap due to climate risks