"Brace yourselves": Premium hikes predicted | Insurance Business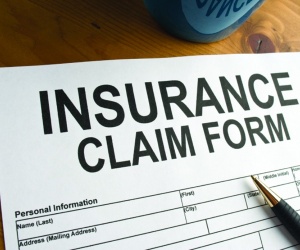 Brokers have warned that flood insurance premium rises are "inevitable" after tropical cyclone Oswald caused millions of dollars of damage in Queensland, and are likely to create more underinsured policyholders.
Intermediaries have told Insurance Business that some policyholders who were last year paid hundreds of dollars for home and contents have been quoted thousands of pounds. In one particularly extreme case, an insurer was said to have told a customer their $900 premium would be hiked up by $10,100.
Bundaberg-based One Stop Insurance Brokers received more than 300 claims from cyclone claimants, including a commercial claim worth a million dollars.
Ray Richter, the owner of the broker, said: "We are still receiving claims now. The largest personal lines claim was worth $400,000. It is inevitable that prices will rise, which will only lead to more people being underinsured.
"One quarter of Bundaberg people don't even have cover for fire let alone flood. They don't believe they will be exposed."
Richter added: "There is a huge issue with flood insurance in commercial lines because very few insurers actually offer it."
David Coe, owner and manager of Northwest Insurance Brokers, also feared premium hikes.
"Prices will definitely rise but I do not know how much by. I have spoken to insurers who have indicated to me they are changing their flood insurance pricing structure. The greatest effects of this, however, are likely to be in the direct market. There are cases where policyholders who were once paying $800, have been quoted $7,000 by the same insurer. They simply can't afford it.
"This sort of thing leads to underinsurance. There are people in town now who are underinsured and feeling the effects of the floods. As brokers, we must educate customers about the importance of having the proper insurance."
Calling for a multi-agency strategy to flood mitigation, he concluded: "The government, council and industry need to work together on this."